The JPS McLaren Senna: What Makes It So Special?
In short, this 'super series' car is one of the most magnificent machines McLaren has ever built. Every now and then we come across something that stops us in our tracks. Something so visceral and so inviting, we must take a moment to reflect on the standout beauty presented to us. This JPS McLaren Senna is an unrivalled work of art and a bespoke MSO masterpiece. It will be remembered for many years to come by anybody lucky enough to share a moment with it.

The car is of course 1 of 500, limited run McLaren Sennas, that was designed to be added to McLaren's Super Series, behind the legendary F1 and P1. It's finished in an MSO Bespoke 'Black Gold' paint that dresses the chassis beautifully. It absorbs and bounces light in all the right directions and completely accentuates the car's incredible features. The paint alone is special but that's just the tip of the iceberg.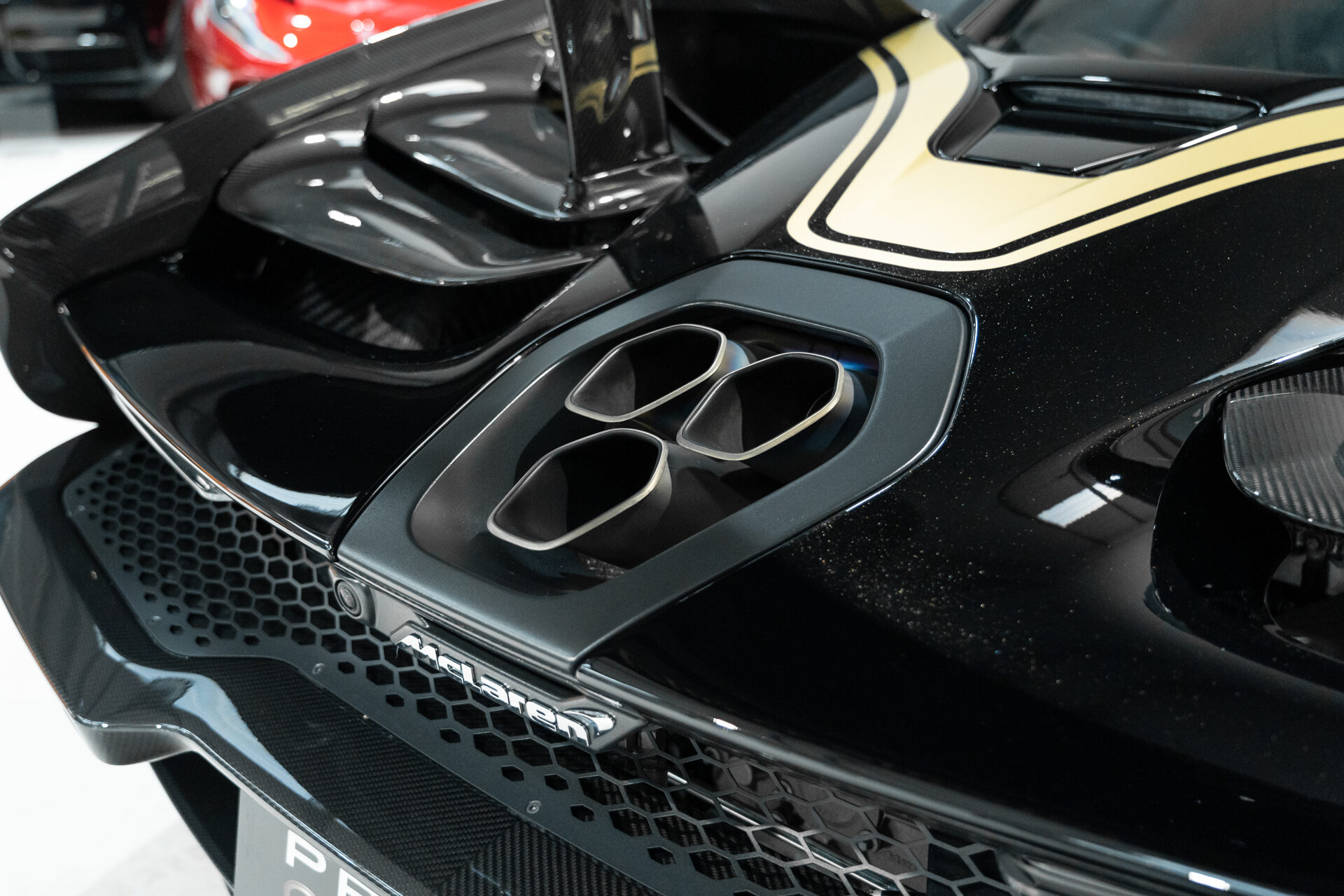 The John Player Special vinyl livery was also a bespoke commission by McLaren from the car's very first owner. In conjunction with the paint, every other element was carefully selected to complement each other. Anything you can see that's finished in Gold, is a bespoke order; the 9-spoke Forged alloy wheels, the front aero blades, the centre locks, the contrast stitching and even the door struts. Amounting to over £94,000 of optional extras, the specification is phenomenal and pays homage to the start of Ayrton Senna's prolific formula one career.

Picture the moment. It's the 1985 Portuguese Grand Prix, held at the world-famous Estoril circuit. Weather conditions? Abysmal. Electronic driver aids? Zero. Prost, Lauda, Mansell and Angelis are all around you. What do you do? Drive the race of your life to your first F1 GP win – a minute ahead of anybody else. This was the iconic race, that propelled Ayrton Senna's career into the stratosphere. If ever a car captured this seminal moment in F1 history, it's the JPS Liveried Number 12 Lotus 97T.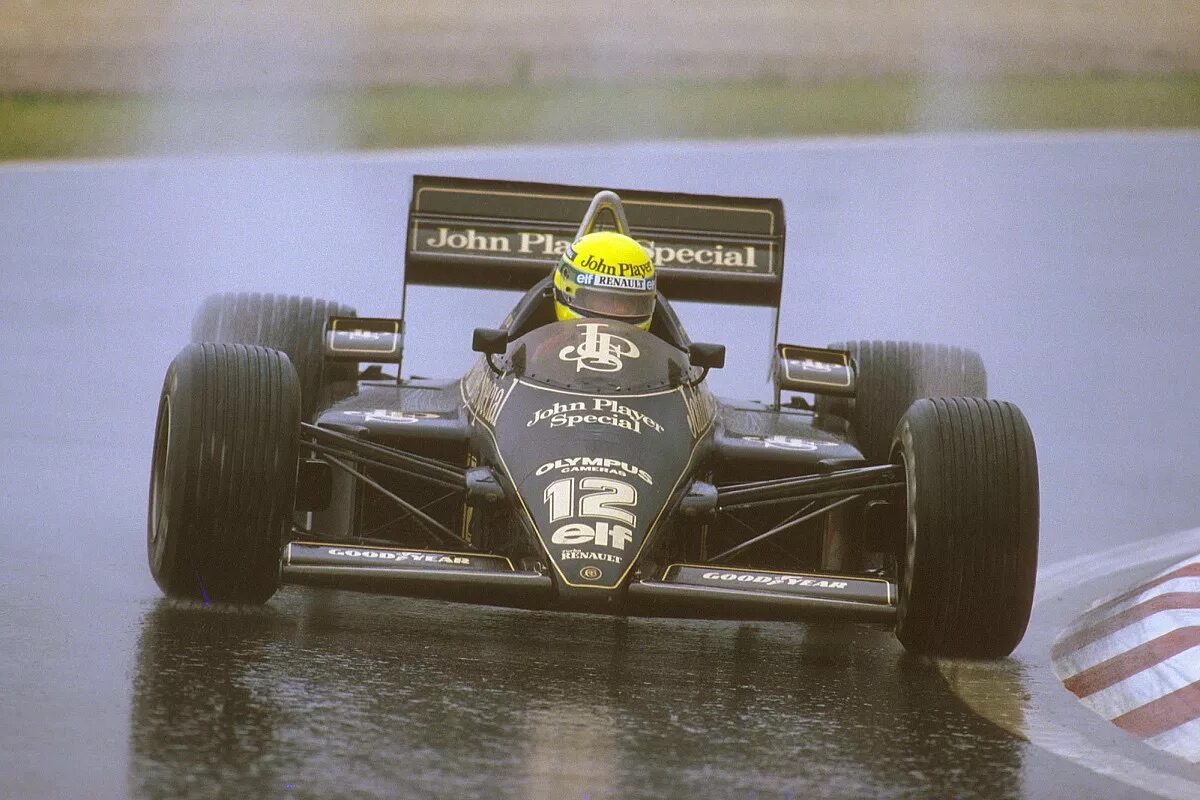 From here, Ayrton Senna went on to win three Formula 1 world championships for McLaren and, as a result, became one of the UK-based manufacturers true icons. So iconic, that the brand built a car named after him to pay tribute to his evergreen legacy. When that happens, you know you're dealing with something and someone, very special.

This automotive masterpiece was designed in collaboration between McLaren and the Ayrton Senna Institution (Instituto Ayrton Senna) - a private organisation intended to support the growth and development of young Brazilians set up by Ayrton Senna and his sister before his tragic death at the San Marino GP. The result is a car that is so powerful, so lightweight, and so aerodynamic, it's truly deserving of the Senna moniker.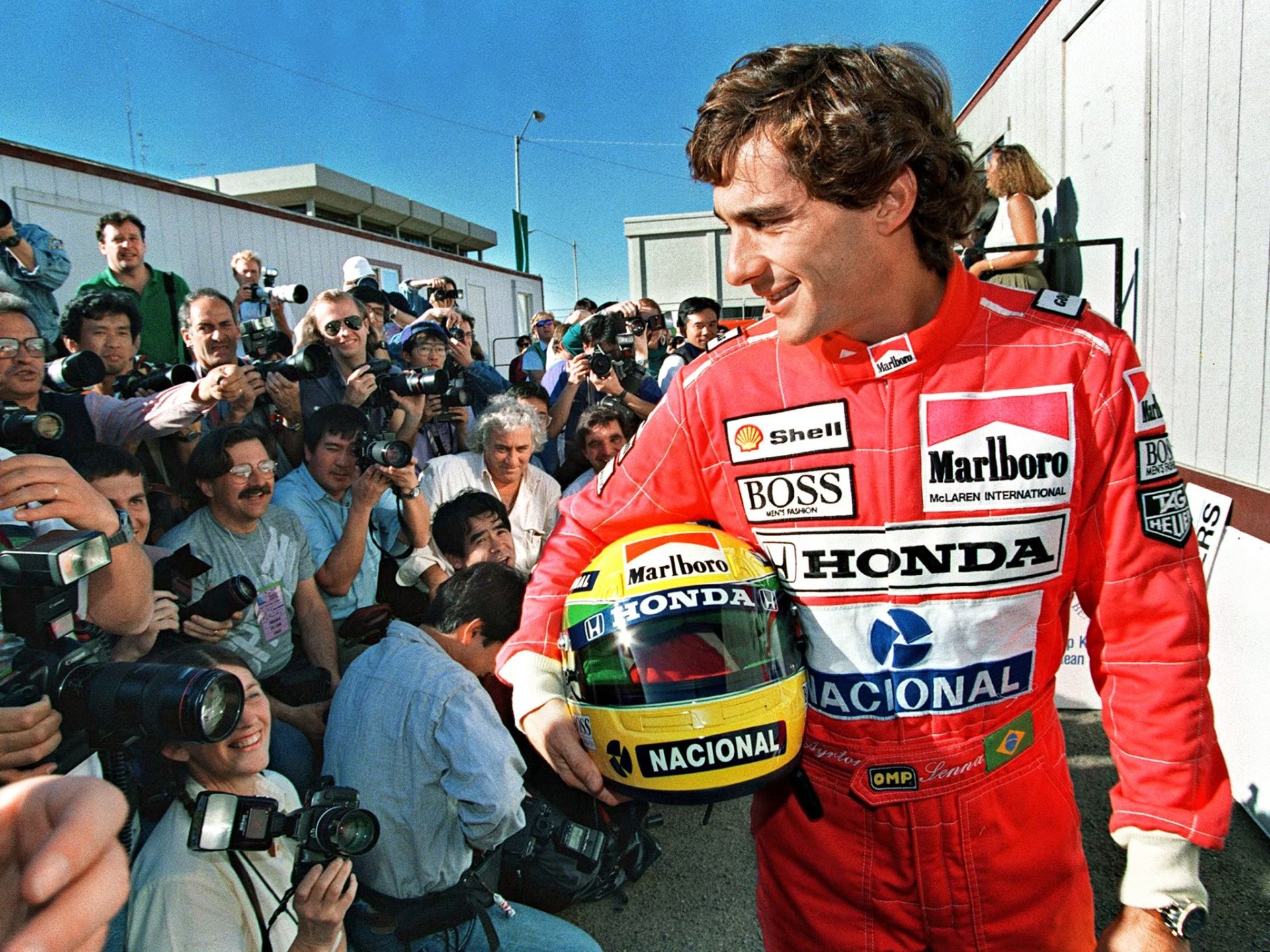 Powered by a tweaked 4.0-litre twin-turbo V8 engine that's borrowed from its 720s sibling, it churns out a staggering 789 horsepower and 590 lb-ft of torque. It will continue on to a top speed of an almighty 208 mph.
But power is nothing without control, and the Senna's got that in spades. With a carbon fibre monocoque chassis that weighs a featherweight 99kg, and a total weight of just over 1,180kg, the Senna is practically a feather on wheels. But don't be fooled by its lightness - this is a car that's been designed for the track, with advanced aerodynamics, massive carbon ceramic brakes, and ultra-sticky Pirelli tires that can glue you to the tarmac.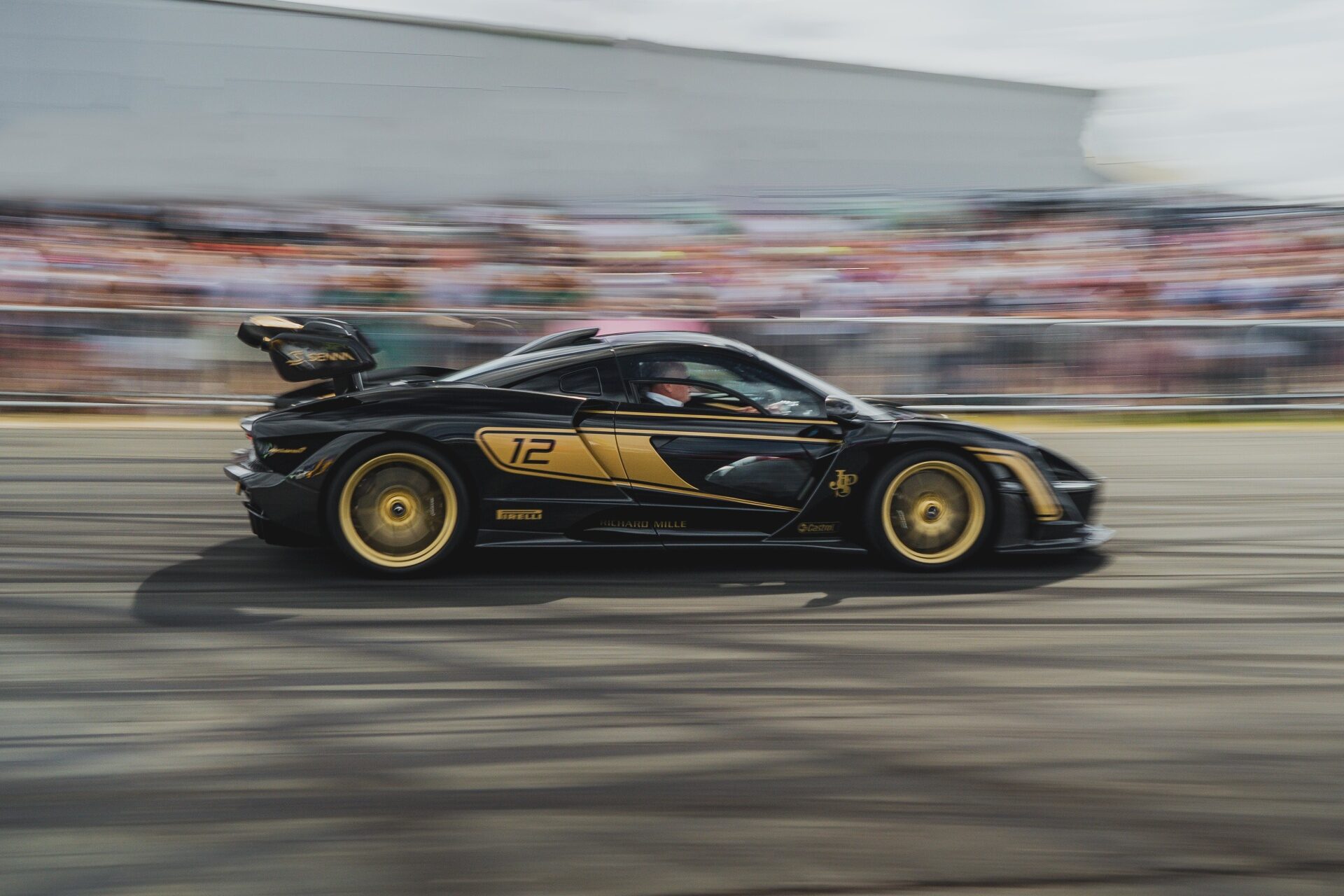 We've briefly mentioned the looks but the Senna really is a beautiful sight to behold. With striking lines aplenty, bold angles, a huge active rear wing, aggressive stance and cleverly designed windows, it's a car that always commands attention. The Senna's exhaust note is pure music to any car enthusiast's ears, too. It's a symphony of turbo whistles, exhaust crackles and engine roars that will make your heart skip a beat.
For anybody lucky enough to own a McLaren Senna, they'll have a car that's not just a mode of transportation - it's a statement. A statement that says, "I'm a car enthusiast, and I'm not afraid to take risks."




Bring together everything we've just learned about this McLaren marvel and the Brazilian legend, sprinkle in some history that drives you to enjoy cars like these, and take a breath. Chassis number 402 of 500 is the ultimate culmination of tribute and homage all wrapped up into an expertly executed package.

402 is a McLaren marvel with a perfectly presented JPS Livery that sports Senna's race number #12 and that long list of MSO Bespoke optional extras. Each one specifically chosen to complement one another with their sole aim; to give recognition to Ayrton's first taste of success. You can find out more about the specification by clicking here.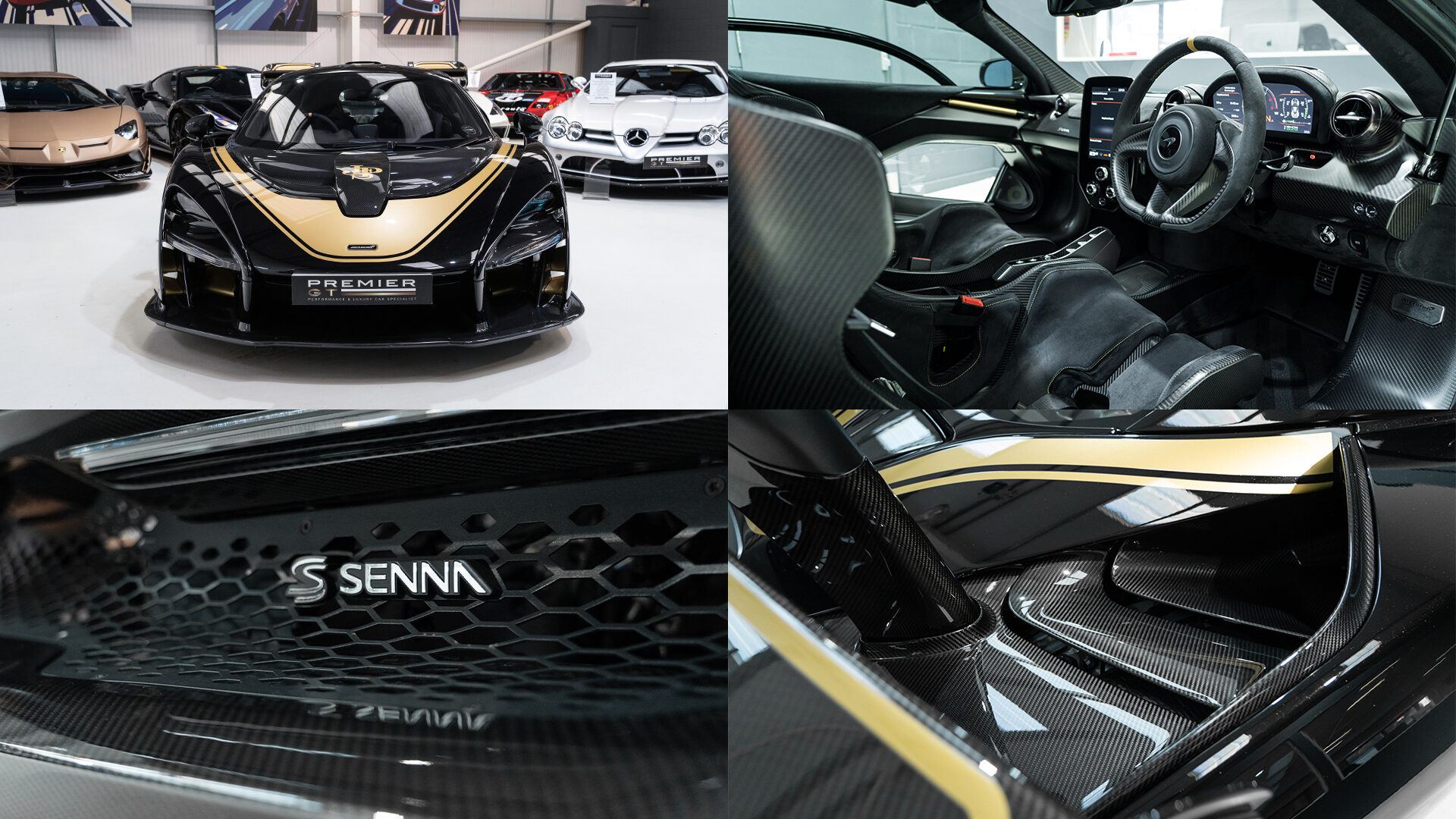 It's believed that the original owner of this car was a big fan of Ayrton Senna himself and not just attracted to the McLaren brand. Pairing both of those quirks together makes for what you see here in car number 402. While Ayrton Senna went on to achieve more with the guys now based out of Woking, it was the JPS Liveried car that kickstarted his successful F1 career and arguably the most memorable drive in nurturing him into the man we all remember today.
So, if you're lucky enough to ever see this McLaren Senna, take a moment to appreciate the history behind it and what this car symbolises. It's not just a moment in racing history, but the beginning of a legacy that lives on today. Ayrton Senna may have been tragically taken in May of 1994, but his spirit lives on in every corner of the motorsport and now the automotive world. This is not just a limited run McLaren Senna, this is the ultimate personification of the legend, and a truly beautiful spectacle that will always be remembered.