'The Most Desirable Range Rover Yet?' The All-New Fifth-Generation Car is Finally Here
The Land Rover Range Rover, is a car that ultimately needs no real introduction, coming with 50 years of provenance, we all know what a Range Rover is. Having proved so successful for so long and to so many people, it is commonly referred to as the benchmark for the premium & luxury SUV segment, and we would be inclined to agree. It will undoubtedly go under the eyes & scrutiny of many in the coming weeks, but the all-new MY2022 Range Rover is finally here having been launched last night, on the 26th October 2021.
The Range Rover is a car that has been known to sell up to 60,000 units a year at an average price of £108,000 and combining this with its 50-year history, it's incredibly clear cut that it's a car that needs to be compelling to continue to build on this success. The previous generations of Range Rover have allowed its owners and occupiers to lavish in luxury, refinement with an outright go-anywhere for any occasion attitude. Equipped with the right engines and trim levels it has offered premium performance, pioneering off-road characteristics and ultimate refinement. This all-new fifth generation model then, must be good.

Jaguar Land Rover themselves have described this iteration of the car as the 'most desirable range rover yet' and vows to extend their design philosophy of what the Range Rover entails even further. The car is built on a whole new mostly aluminium platform to future-proof its credentials, and allow it to be capable of housing batteries, that will be necessary for the fully-electric model – joining its counterparts in 2024.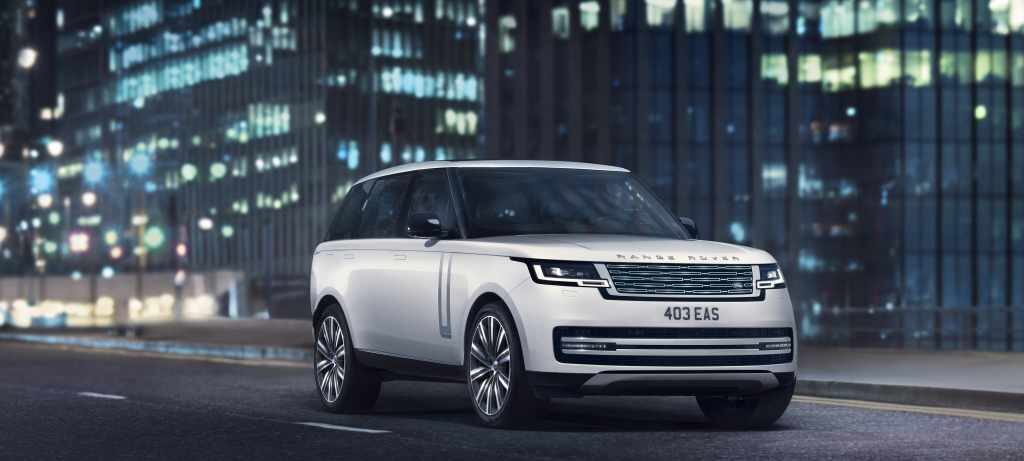 Engines are an integral part of what makes each Range Rover different, and so successful. For 'Range Rover 5' there are 6 units available; two diesels badged D300 & D350 in various states of tune offering between 300PS & 350PS respectively; a Mild Hybrid Electric Vehicle (MHEV) badged P400 offering 400PS; 2 x Petrol PHEV units that are capable of around 50 miles running on electric power only badged P440e & P510e that nudge the 500PS mark; and of course, the range-topping P530 Petrol unit that features a 4.4 Twin-Turbo V8 unit borrowed from BMW that's good for 530PS & a 0-60mph in 4.4 seconds (this is the one we'd choose, obviously).
The major points to note about this new model are not to be sniffed at and thinking it's just an extension of the previous generation would be wrong. It will be offered as before in both SWB & LWB variants, and in various trim levels we have come to expect too, but the LWB cars will come with the option of 7 seats – comfortably accommodating 7 adults.

Fed up with annoying turning circles? No need to worry about that anymore. Rear wheel steering is now fitted to the new car and as a result it allows its turning circle to be as near as good as a Volkswagen Golf! For a car that's as big as a Range Rover (and the biggest yet) that's incredible.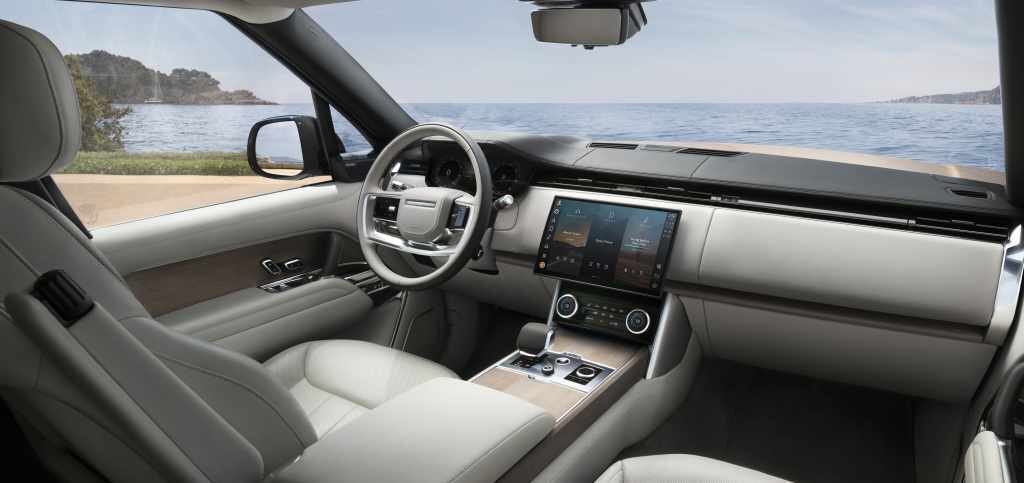 Technology doesn't fall short, and aside from the gadgets and gizmos aplenty that will go into controlling the way the car moves and responds to different situations & terrains (we won't bore you with the geeky details) it comes equipped with the largest ever touchscreen infotainment system fitted to any range rover. At 13.1" in size and with a slight curve, it's both beautiful and we'd imagine incredibly easy to use. Amazon Alexa 2 is also seamlessly integrated to accommodate voice commands that we've become familiar with since the last generation was launched.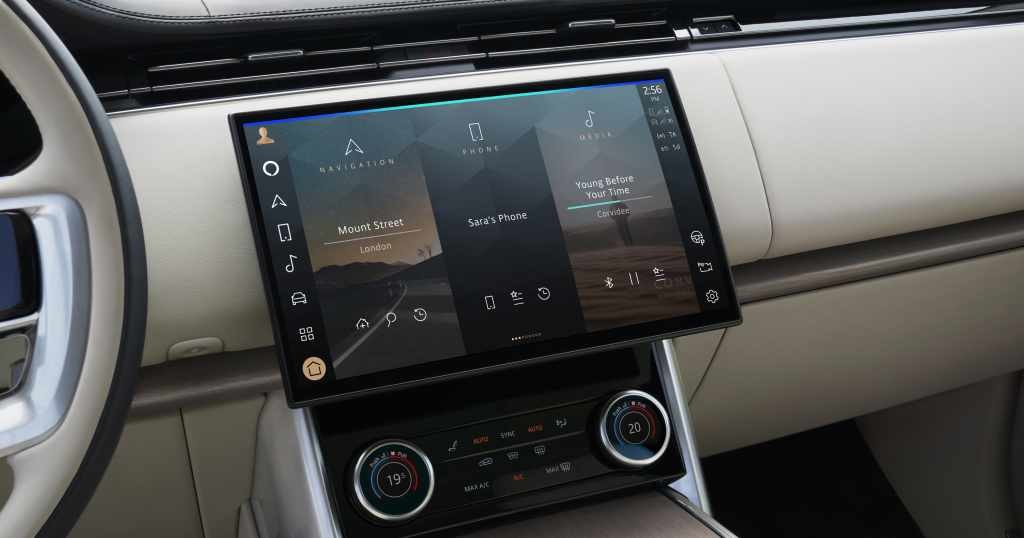 The approach to the 'SV' line up (and one we are paying close attention to) has somewhat changed for the fifth-generation car and the focus from Jaguar Land Rover's special vehicle operations team is the outright harmonisation of Luxury, Personalisation & Performance. The four-seat signature Suite SV configuration will still be on offer, and we can't wait to see it, but approaches to design themes have been added too. 'SV Serenity' will amplify the luxury nature of the car and it gets Corinthian Bronze Exterior accents & a Corinthian Bronze Contrasting Roof Option. 'SV Intrepid' will be available too and offers Anthracite metal plated & Graphite Atlas exterior finishes to heighten the sense of 'stealth' when it comes to aesthetics. The SV flagship (previously envisioned through the SVAutobiography Family) features exclusive new design details and materials throughout with greater scope for personalisation than ever before.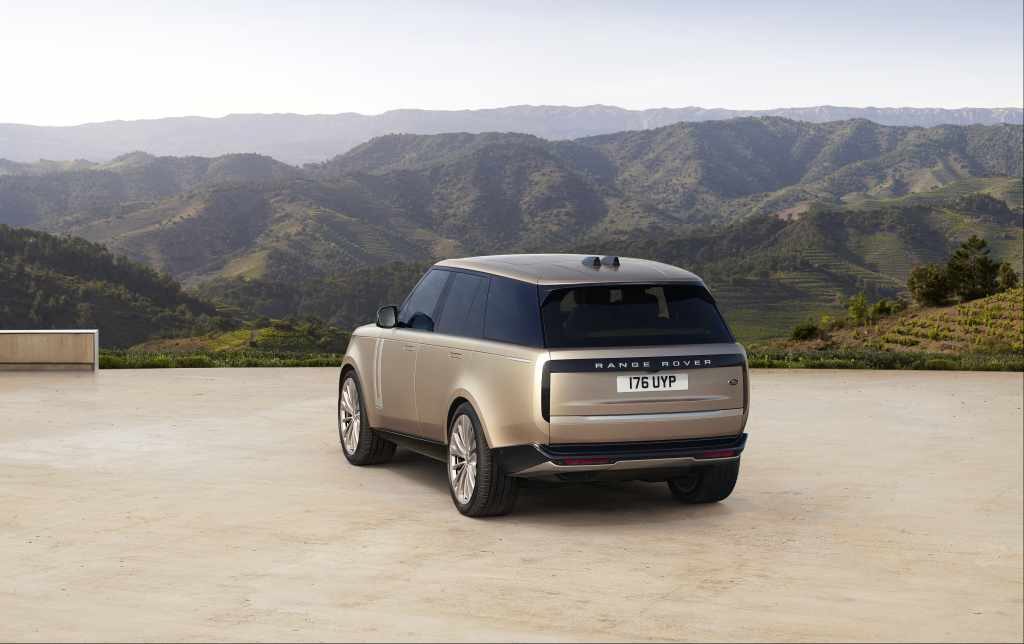 One final cool feature to note is that this car gets a whopping 35 speakers throughout the cabin and combined with the clever technology that we've previously mentioned, ensures the most incredible level of noise-cancellation yet. The car will judge the wind, road & tyre noise externally, and pipe a signal through the speakers that you won't necessarily notice, but will ensure an uber refined cabin – cool, right?

As ever, we can't wait to see one in the flesh and anticipate their arrival eagerly. This is a big step for Range Rover, and one we believe is in the right direction. Thinking about selling your current model? Contact us today to get a valuation.