Ferrari's V8 wins 4th consecutive International & Powertrain of the Year Award
Ferrari has triumphed again at the 21st edition of the prestigious International Engine and Powertrain Awards, winning the overall award with its phenomenal 3.9 V8 engine. They also took the title the previous three years – a first for a manufacturer at the awards. The Ferrari engine also won for Performance Engine of the Year and in two other categories. As a result, this year's ceremony in Stuttgart, Germany saw Ferrari's tally of International Engine & Powertrain of the Year awards rise to an impressive 31. So, they deserve to very proud of themselves.
With this year's change from capacity categories to power output categories, to ensure a fairer judging of hybrid powertrains, Ferrari's V8 took a further two categories: the same engine was voted the best power unit over 650 PS, while the 3855 cc version that powers the Portofino (with 600 cv) and GTC4Lusso T (with 610 cv) was awarded the 550 to 650 PS category.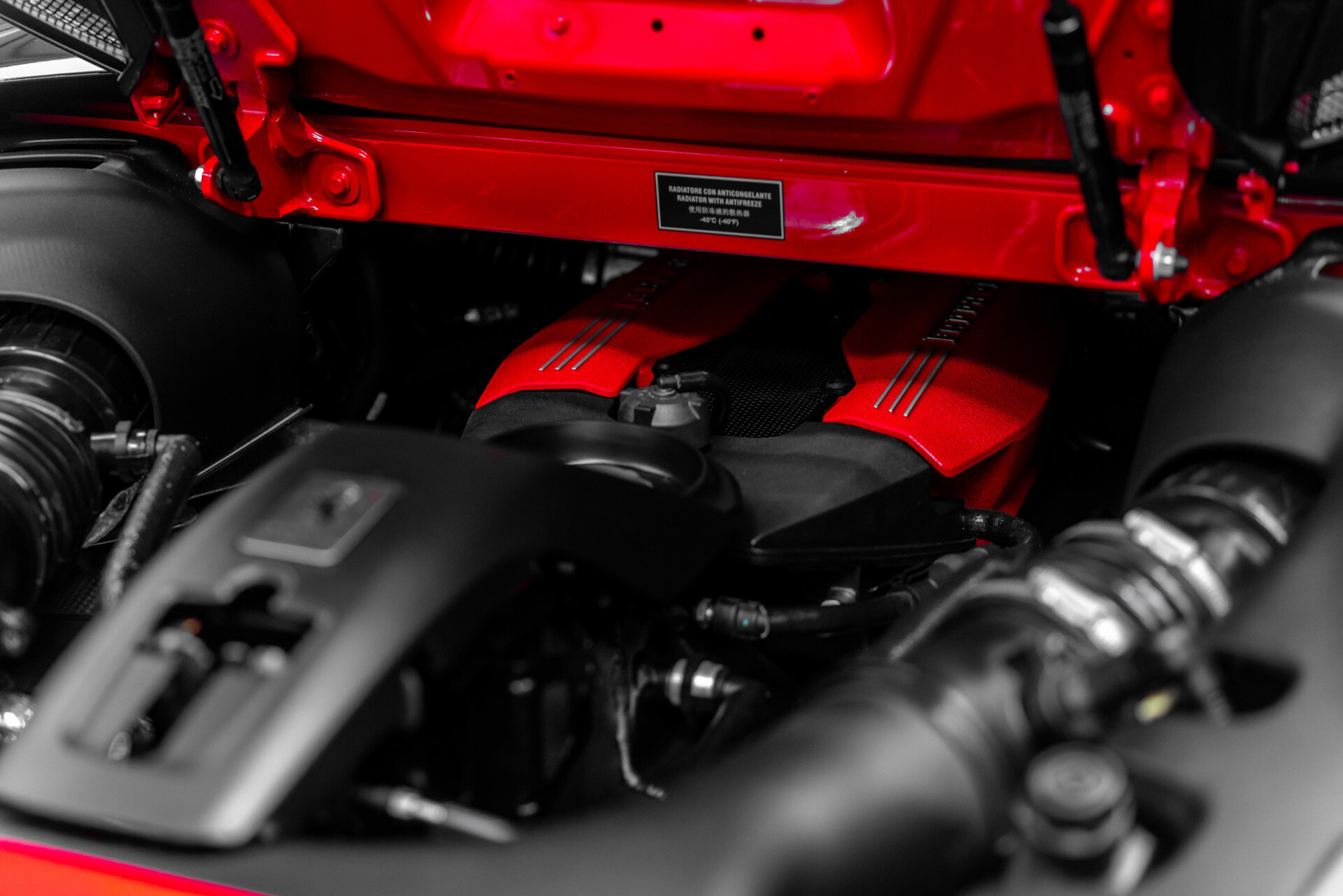 We at Premier GT have long been fans of Ferrari's 3.9 twin-turbocharged V8 which powers the 488 and 488 Pista. The 488 engine is an automotive masterpiece generating outrageous performance combined with such drivability that you would be hard pressed to detect even a nanosecond of lag when calling on all 661bhp and 560lb-ft of torque no matter what gear you are in or what speed you are going. Make no mistake about it: it's a staggering bit of engineering!