FOURMARKS SUPERCAR CLUB JOINS US FOR OUR 'PIZZA & PERONI' THEMED EVENING.
Wednesday 29th July saw us welcome back our partner club, FourMarks Supercar Club, for a fantastic evening of supercars, super people and super pizza, thanks to Mostro Pizza! The weather was kind and the turnout of FourMarks members was lovely to see. We also welcomed back our partners Elev8 Finance, A-Plan Insurance, Sporting Bears & our friends from The British Motor Show.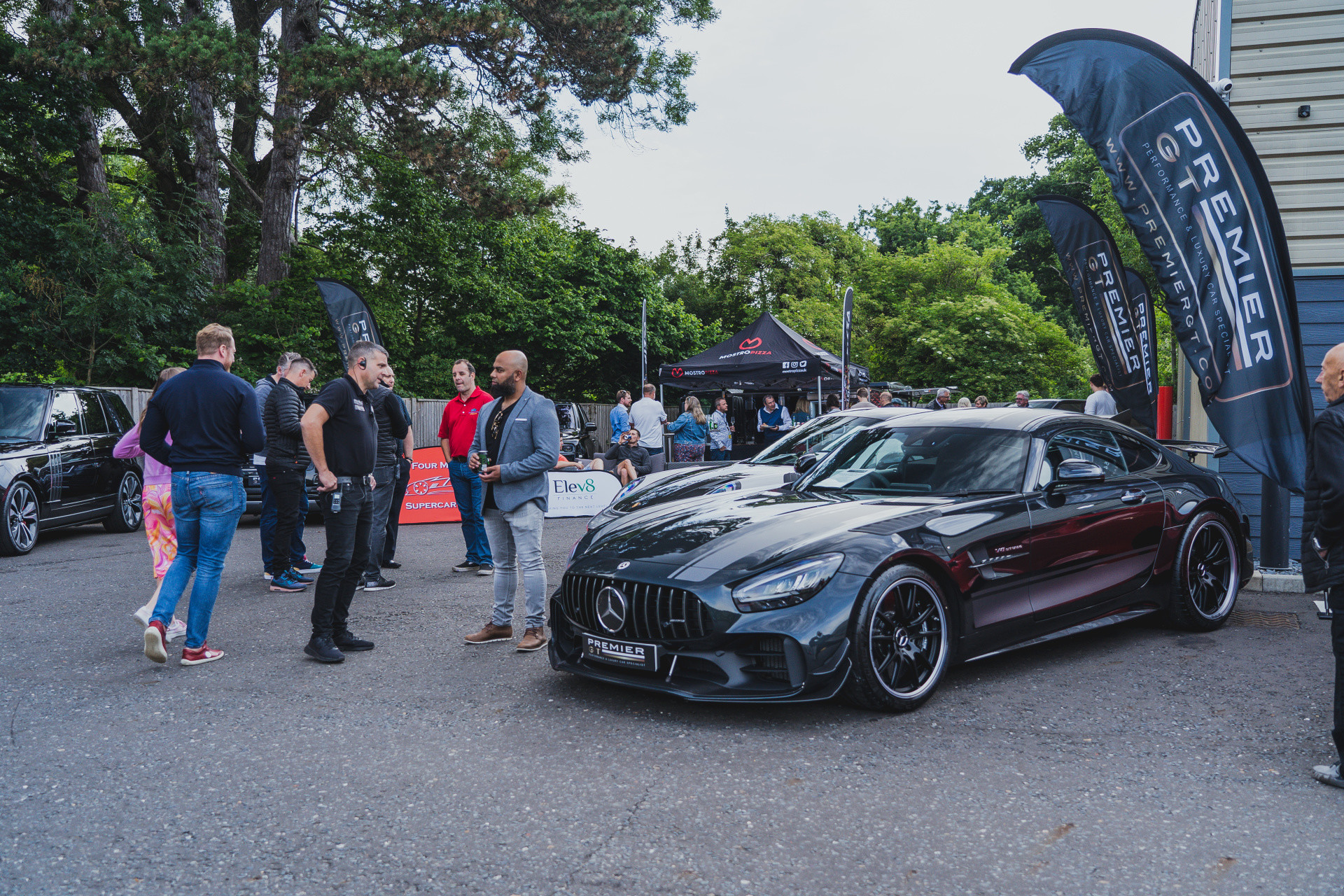 We welcomed a very vast list of cars to our showroom, some from yesteryear and some more right-up-to-date, mingled in with some of our latest new arrivals. We had our Ferrari F8 Tributo in pole position, shortly followed by our Mercedes AMG GT-R Pro, a Weissach Pack Porsche GT3RS & our Porsche 718 Cayman GT4 – that's before anybody got into the showroom!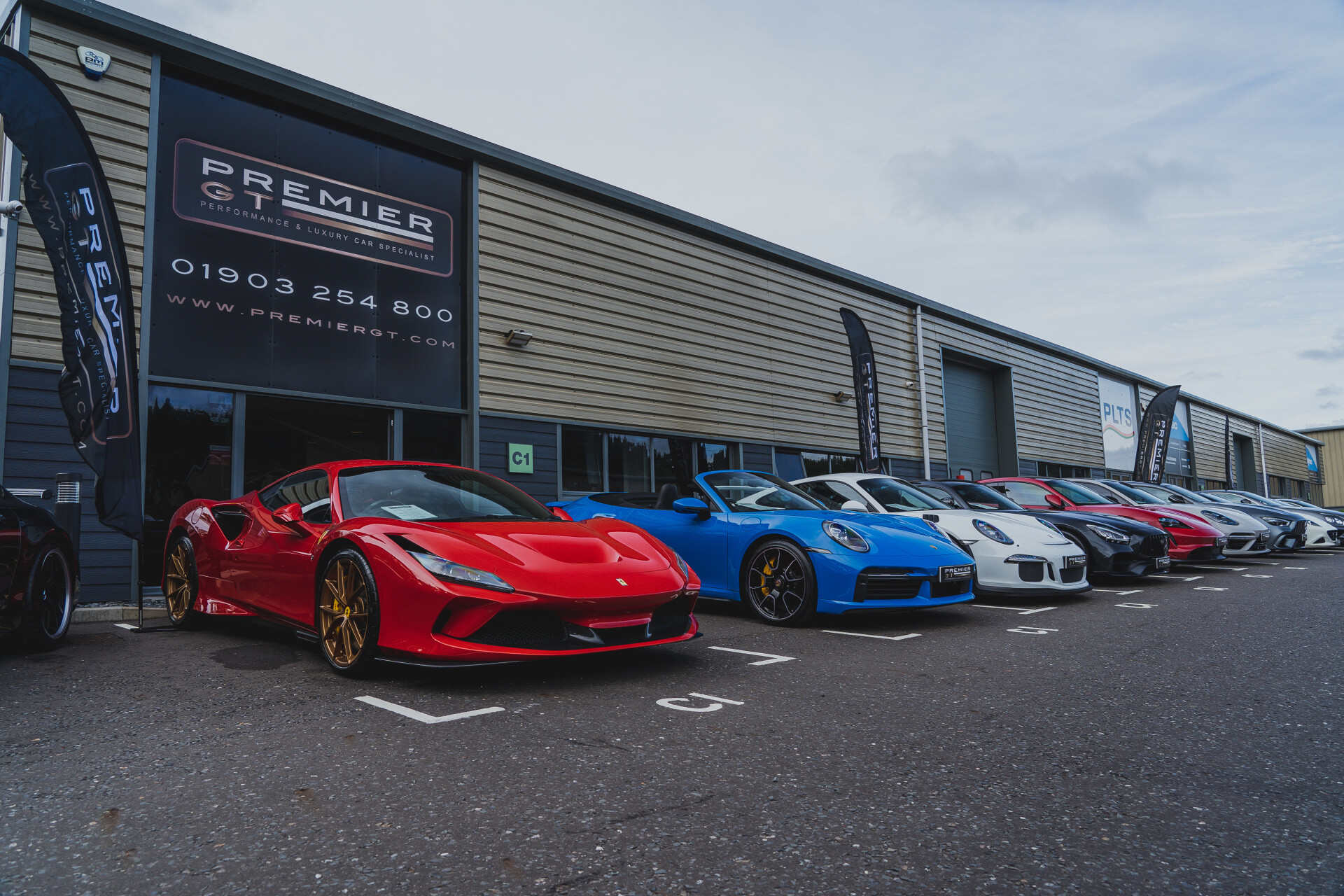 We were fortunate enough to have a pair of very nicely specified Lamborghini Aventadors arrive into one corner, and a refreshing change to see a Lotus Espirit Turbo, parked alongside a fine example of a Ferrari 360 Challenge Stradale in another corner.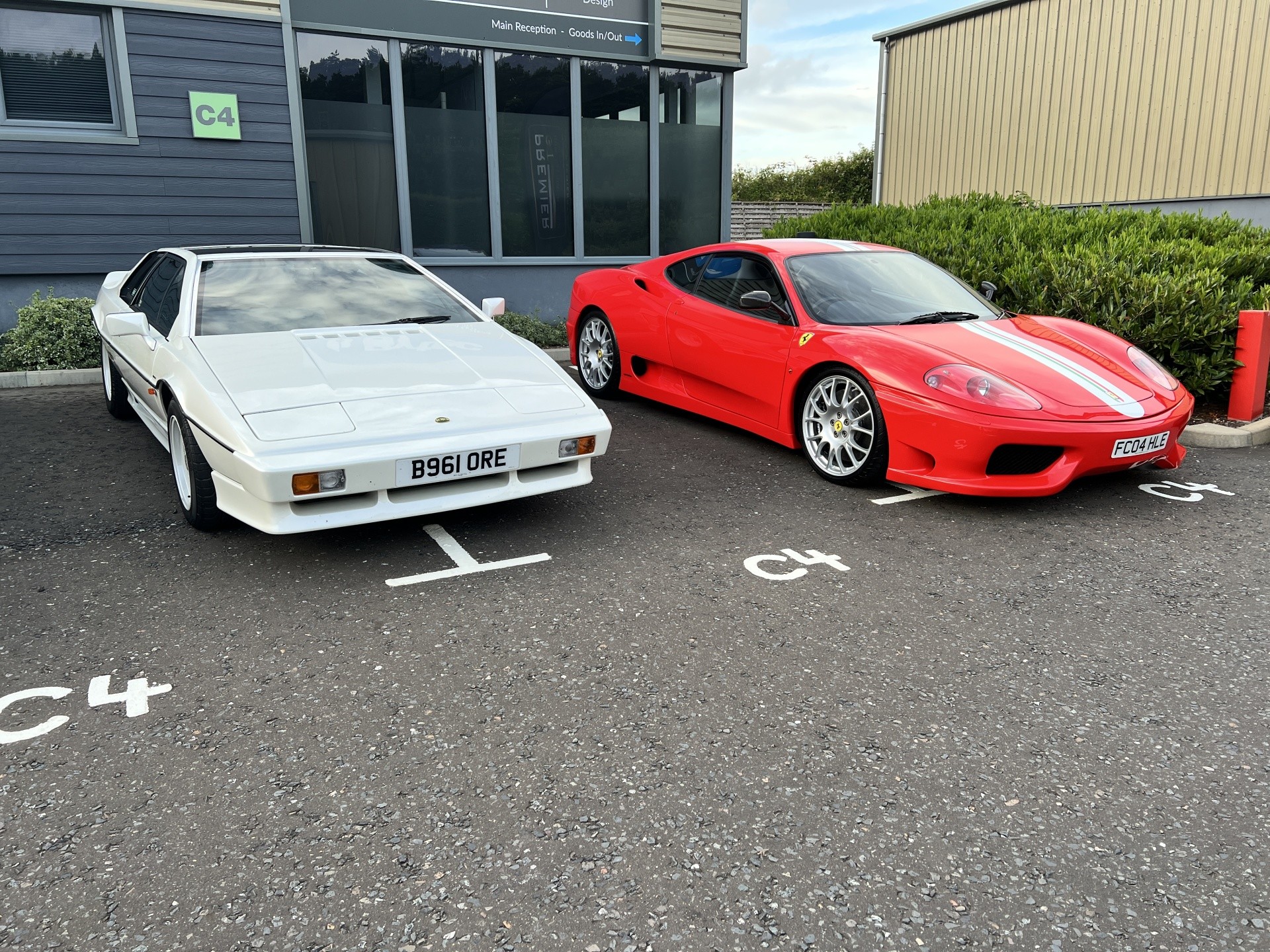 Following on from varied successful events we have hosted – both in terms of fun and business opportunities – we thought we'd invite FourMarks supercar club back to us for one of our 'Pizza & Peroni' evenings, as a refreshing break from the familiar breakfast meets.

We've received great feedback from these events as a whole and it's a great way for us to get to know some of the club's members on a much more personal level, without interrupting anybody's weekend.
It's safe to say we had a fantastic summer's evening with the club, and as our relationship with them continues to grow, we hope to host more of these with them in the future. You can find a link to all of our pictures from the event here. There will also be a video available on our YouTube channel soon.