HYPERCARS, SUPERCARS, 80,000 PEOPLE & 25K+ STEPS PER DAY: OUR BRITISH MOTOR SHOW UNWRAPPED
As we all slowly begin to catch our breath after one of the biggest & busiest events of the year, we share with you just what the 2022 British Motor Show meant to us. Months in the making and heaps of meticulous planning, we are very proud to look back on what we have achieved for this year's show.
Spreading our footprint threefold this year, we extended our stand in Hall 1 to accommodate for not only a larger area but also a second stand on the other side of the hall. Named the 'Iconic Collection', we put on a display of some of the most incredible and awe-inspiring automotive machines from the last 35 years.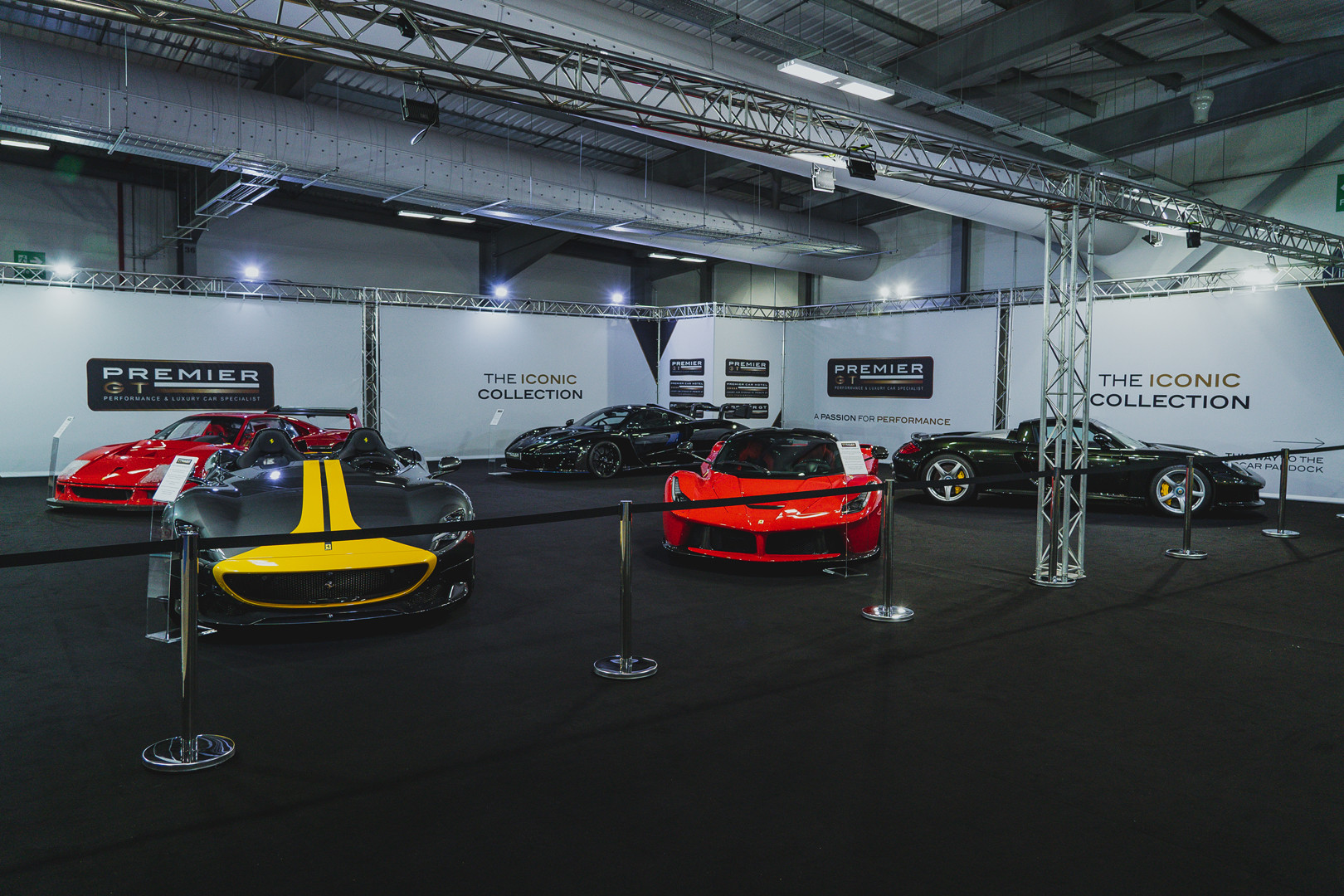 From left to right, we had on display a Ferrari F40 LM (1 of 19 worldwide & 1 of only 3 ready for the road), a Ferrari Monza SP-2, a Ferrari LaFerrari, Porsche Carrera GT & a McLaren Senna. People flocked to this stand and there must be thousands of photos of this now online – desired outcome certainly achieved!

On the other side, we created a similar set up to last year but with a revised layout and some of our finest stock for all to see. A Lamborghini Huracan Peformante, Aston Martin Vanquish Zagato, Lamborghini Huracan Avio, Ferrari 812 Superfast, Lamborghini Aventador SV & a Mercedes-AMG GT-R Pro were the pick of our bunch to make the stand. We're fortunate enough to have some great supercars in stock currently and deciding which to bring wasn't an easy choice. In our VIP Seating Area, we also had David's Lotus Exige Cup Racecar on display, with its stunning Premier GT branded livery. This went down a treat next to the race simulator that we had.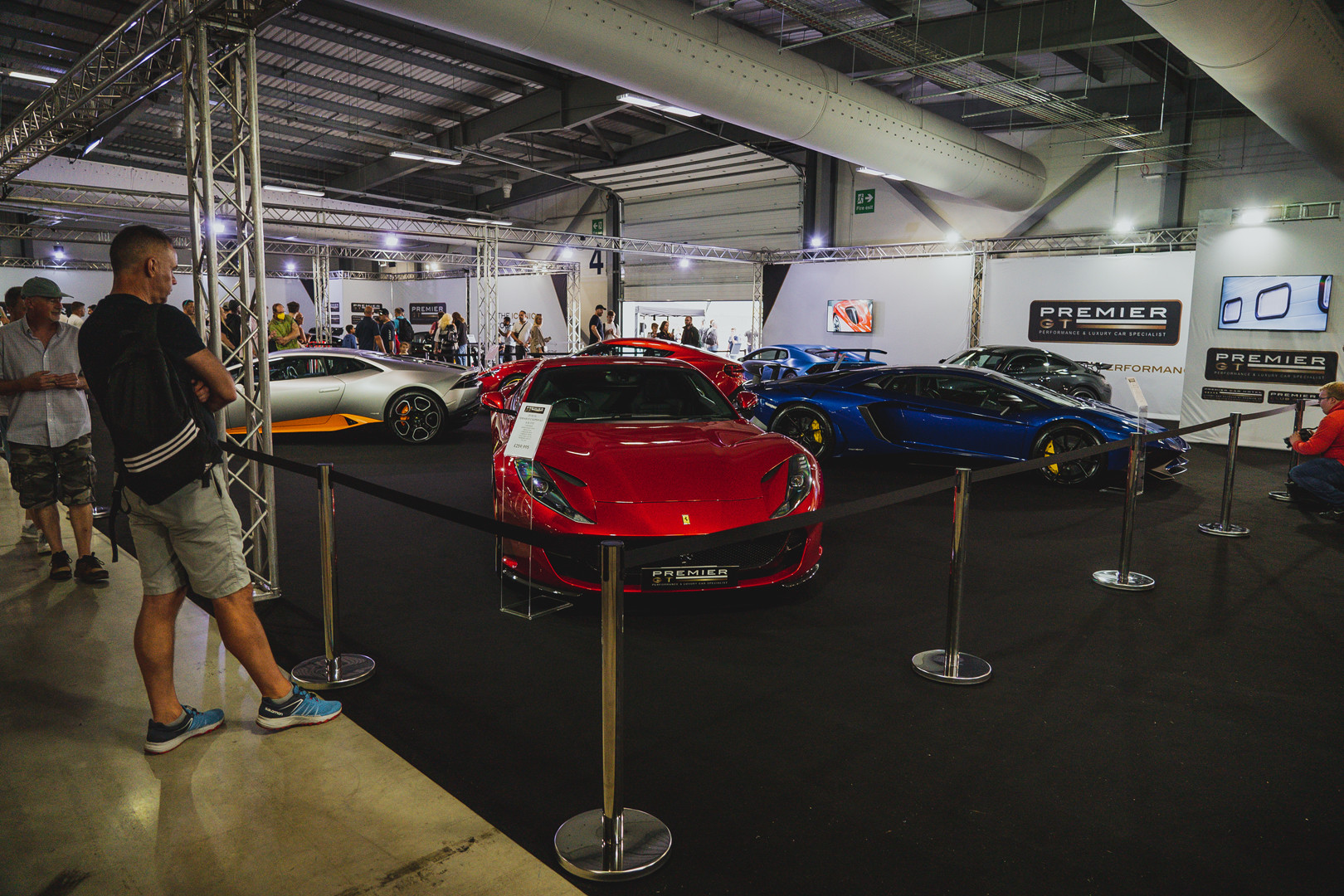 Outside, our Supercar Paddock was bigger and better than last year and was littered with some fantastic examples – most of which were provided by our great clients and friends of Premier GT, with a few extras of our own brought up from our showroom for good measure. The British Motor Show and having the opportunity to display cars, means just as much to some of you guys as it does to us, and we are very grateful for the support. We were inundated with applications this year, and this was great to see – maybe next year we can extend the paddock to include more volume.
The formula for our involvement included a focussed start from all of us as a team. We had to make sure all of our guests were in the Supercar Paddock and neatly on display between 8am - 8.30am, with a small amount of wiggle room and absolutely no car movements after 9am. Getting our guests in at this time allowed them to get a sneak peak of the show before it went live at 10am, and also gave them the opportunity to have breakfast in the VIP Hospitality area with some of the celebrities involved.
We had two scheduled live arena parades a day that allowed for a total of 16 of our cars to be shown off to the crowds attending the show. Mike Brewer, Iwan Thomas & David hosted each of these parades, spending some time discussing the ins and outs of the cars with each of the owners, as well as building in a bit of friendly banter.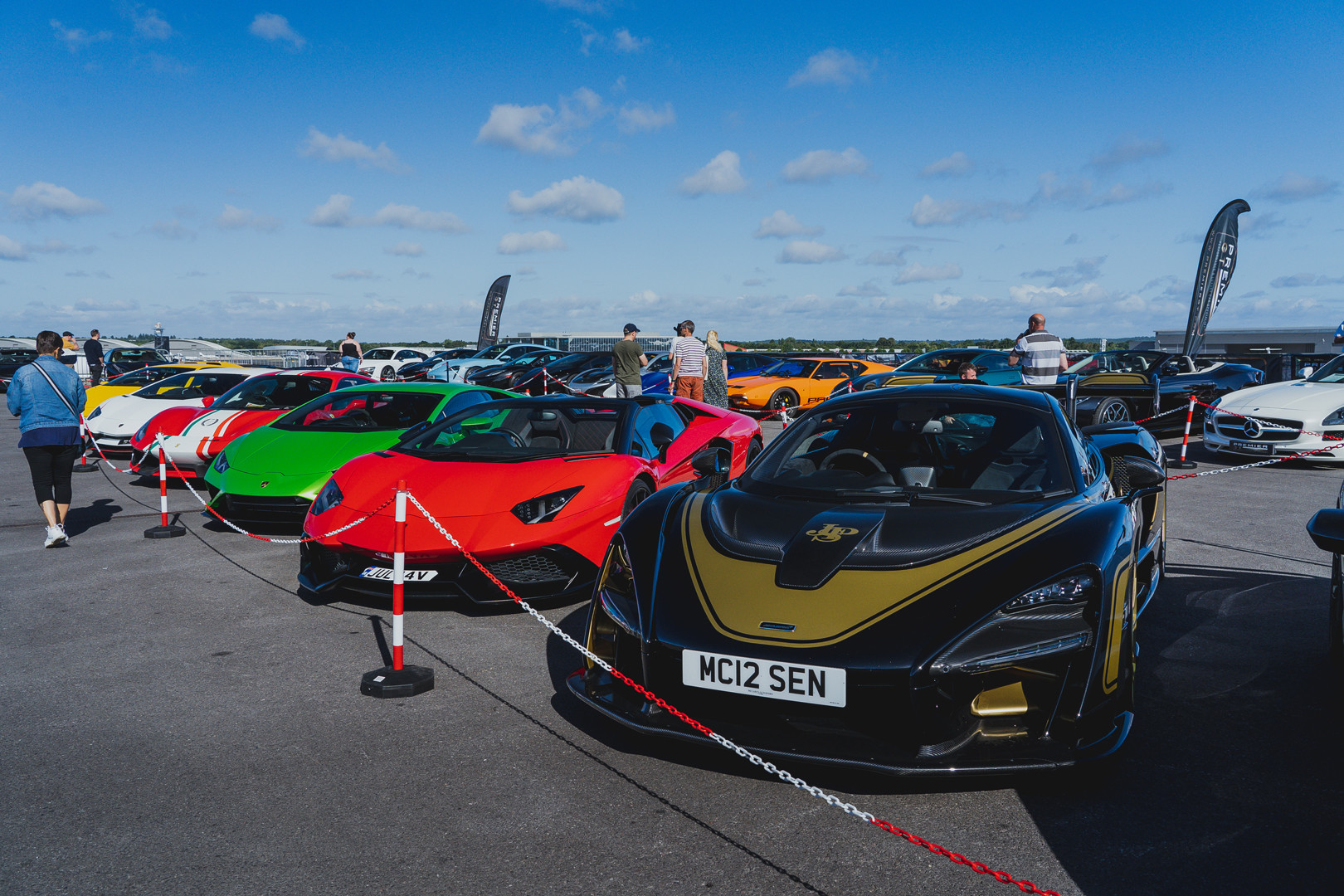 Getting the parades organised was no mean feat but with some clever crowd control and a tremendous amount of teamwork, we successfully managed to move 8 cars at a time through the crowds of people and down to the arena. It was a joy to create such a buzz and see not only visitors enjoy themselves, but our drivers too. Nerves, adrenaline, and pure excitement for everyone.
It's almost impossible for us to pin down our favourite parts of the show as there were so many things that went on across the four days; on the first day, we had the BBC on our stand filming the Iconic Collection with show Director, Andy Entwistle, and this was exciting to see; we had a freshly rebuilt Ferrari 360 Challenge Stradale that decided to drop its water just as it was about to head out into the very first parade; David kissed the Stig and stole a Huracan STO; Iwan nearly bought a supercar, and our last parade included a Ferrari Enzo, Lamborghini Aventador SVJ, Lamborghini Huracan STO, a Ferrari Pista Piloti, a McLaren 720s Spider, a Maserati MC20, a Ferrari 458 Speciale & an SF90 Stradale.

We'll let the dust fully settle before we start making plans for next year, but the British Motor Show is a fantastic event that we love to be a part of and this year we had a ball. Keep an eye out for our event video that will be online soon. You can find all of the pictures we took of the show by clicking here. Thank you to everyone who joined us, came to speak to us, took pictures of our cars and anybody else we might have missed. Time to get back to our day jobs and focus on the used supercar market!