LIMITED-RUN MCLAREN 765LT SPIDER JUST ANNOUNCED
As reflected in its name and announced today, and with just 765 units worldwide, Mclaren have announced a limited run of a brand new 765LT spider. It's the latest incarnation of supercar supremacy from the British-based manufacturer to receive the long tail treatment.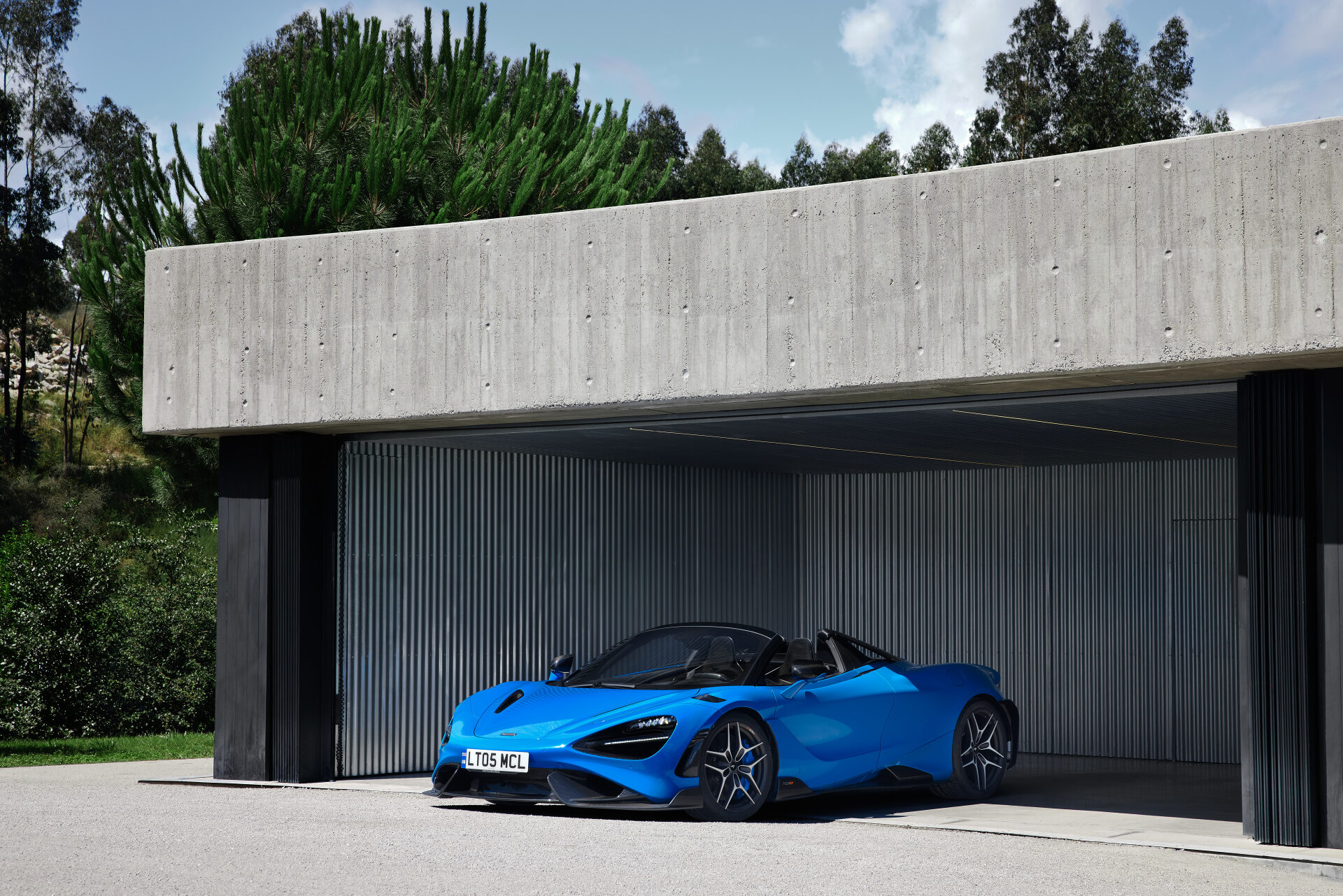 This phenomenal machine builds upon the vast success of the coupe, yet has the benefit of a retractable hard top, that folds in just 11 seconds and can be used at speeds up to 31 mph. Also, unique to this car is the powered rear window that can be lowered with the roof in place to fully enjoy the soundtrack of that quad-exit exhaust system.
Receiving the LT treatment, the cars' focus of course is on outright lightweight performance. It's 4.0 twin-turbocharged V8 enables a 0-60mph time of just 2.7 seconds, and results in a top speed of 205mph. It's the fastest accelerating LT spider to date and has a 15% quicker in-gear acceleration than the 720s Spider. It's also 80KG lighter than that car and offers a class-leading 25% more aerodynamic downforce too.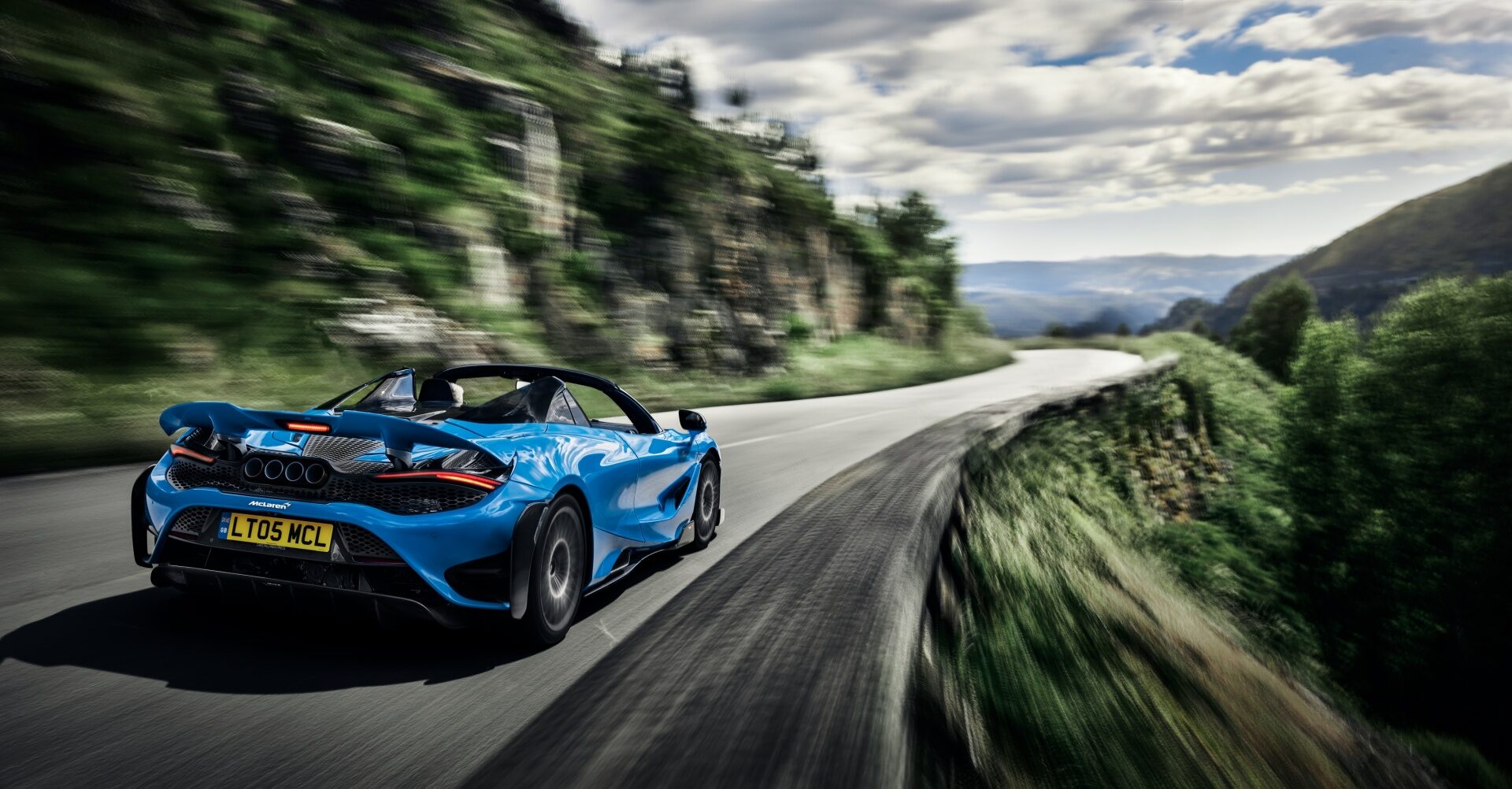 The 765LT Spider gets a Carbon Fibre MonoCage II chassis that was developed alongside the coupe variant and as a result, its strength and stiffness is on par with it, meaning no additional bracing was required, optimising focus on keeping the weight down. Enhancing this aim, the 765LT Spider comes equipped with the same carbon fibre package as its coupe counterpart. You'll find it on the Front Splitter & Front Floor, the Side Skirts, Front & Rear Bumpers and the Rear Diffuser too.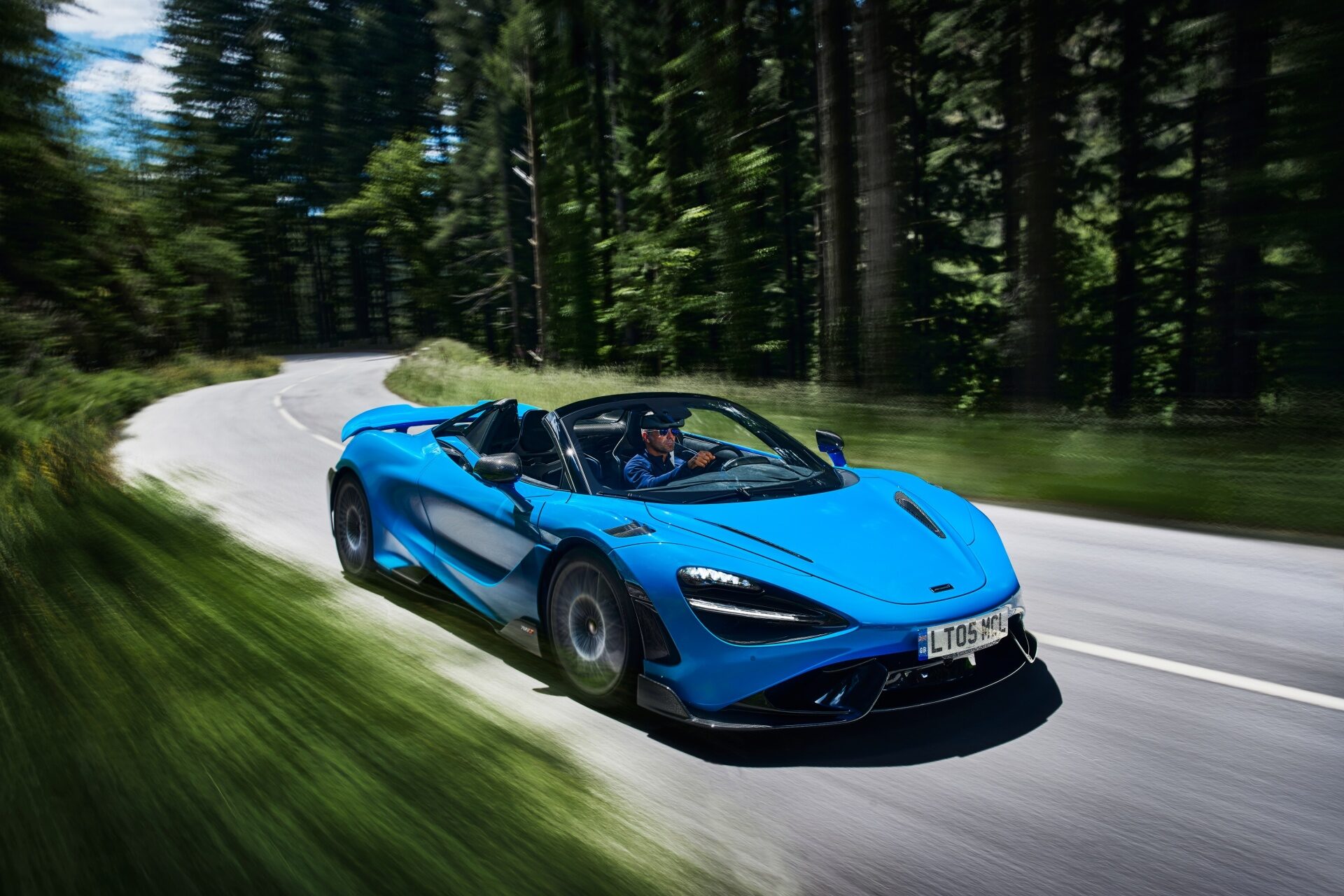 You'll also find Carbon Fibre present throughout the motorsport-inspired interior. Fitted to the 765LT Spider are a set of Carbon Fibre Racing Seats, a Carbon Fibre Central Tunnel, an Exposed Carbon Fibre Floor and lightweight alcantara throughout. Air-conditioning & an audio system are not fitted as standard to ensure weight can be saved, although if you wanted to opt for these, they are available at no extra cost.
We are very excited to see one of these on the UK roads and believe that there are somewhere between just 50-55 examples that will be allocated here.

In the market for a McLaren or any other supercar for that matter? Check out our latest offerings here: