Premier GT Supercar Round-Up
It never rains but it pours so the expression goes and it's an expression which you could use to sum up the last few weeks in the world of the supercar. After an eerily silent period of calm, the worlds supercar makers have risen like sleeping giants to unleash their latest wares.
In a world where supercar makers have apparently become involved in an increasingly intense game of TopTrumps, you could argue that there has been a lack of variety of late, however, three of the latest and most eye-catching launches, that we'll cover in this blog, bring variety aplenty. Whether it's a thoroughbred GT car, performance SUV or track-focused machine, you have been well and truly spoilt recently.
Let's dive straight into the first headline, the Mclaren Elva.
McLaren Elva:
Over at Woking, one of the most successful automotive stories of recent years continues at a pace. Despite being a relative newcomer to the supercar table, McLaren already has some enviable greatest hits under its belt. Whether that is the P1, the Senna or Speedtail, the boys and girls of McLaren certainly know how a supercar goes together and their latest creation, the Elva, doesn't fail to disappoint.
Rumoured to be in development for some time, the Elva comes with an impressive 804bhp and is Mclaren's first proper open cockpit car to date. When it comes to open cockpit machines, McLaren is arguably better placed than anyone to deliver such an involved driving experience. With a clear focus on design, the Elva is certainly a departure away from what we've seen from McLaren recently and perhaps gives us a glimpse at a future design philosophy.
It features the same 4.0-litre V8 twin-turbo that you'd find in the Senna and 720S but particular attention has been paid to extracting as much BHP as possible. Toppling the standstill to 62mph in under 3 seconds, the Elva is a devastatingly powerful machine. Only 399 will be made and those lucky enough to obtain a slot should expect to part with a cool £1.4 million.
Aston Martin DBX: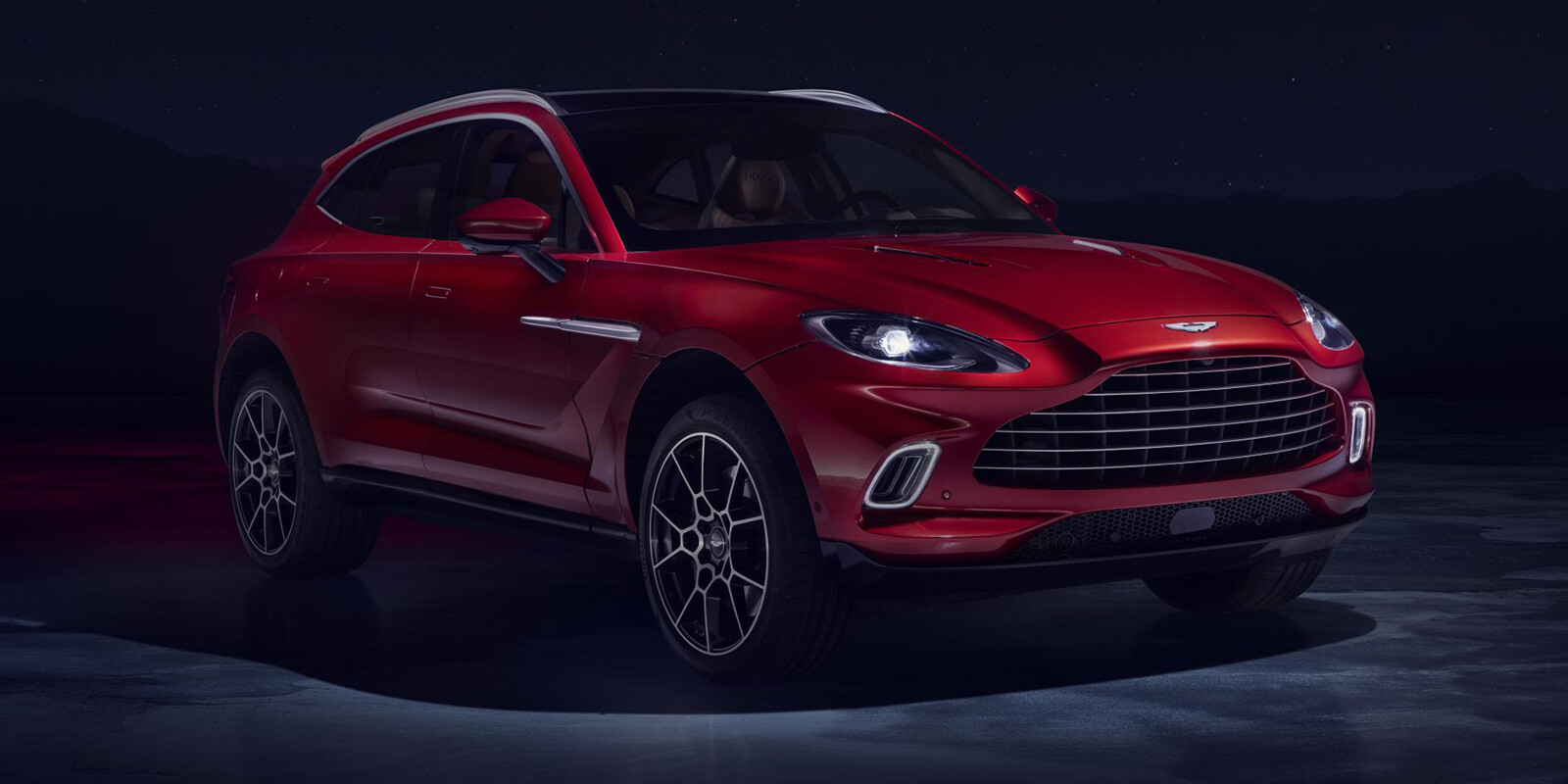 Unlike the McLaren Elva, the DBX has been spotted, albeit in prototype guise, throughout the course of the year, however, it was only this week where we got a full unhindered view of what lurked beneath.
A model that Aston has long since craved as to steal back sales from the likes of Porsche and Lamborghini, both of which now have a will established SUV in their line ups. With Porsche seeing strong sales results with their Macan and Cayenne models, which therefore allow additional investment to be poured into their sports car division, Aston Martin will be hoping for a similar outcome.
At first glance, the impressions are good. A strong design with hints of the Vantage, especially at the rear, reflect Aston's recent gains in visual design. It's clearly thought out and is strikingly handsome. It's powerful too as under the bonnet nestles a more than capable 542bhp AMG sourced 4.0-litre twin-turbo V8 engine. With prices for the DBX starting at £158,000, time will tell if it's able to take the fight to the established SUV elite.
Ferrari Roma: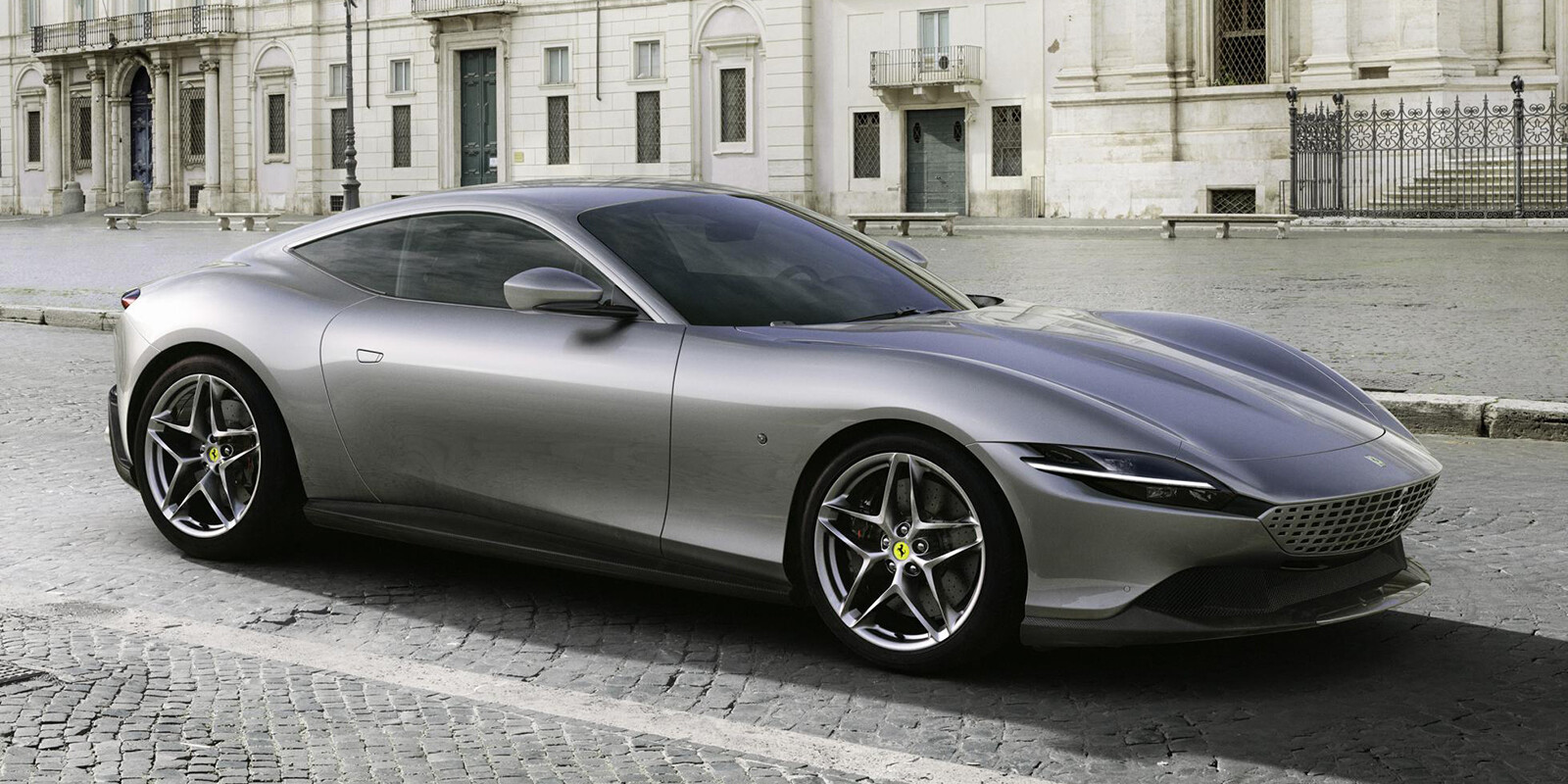 Our final featured supercar in our blog is this, the Ferrari Roma. Designed to take the fight to Aston Martins all-conquering Vantage, the Roma is arguably Ferrari's most ambitious car from a design point of view to date.
Sporting a completely new design, the Ferrari Roma is bold and redefines how a Ferrari can look. A sweeping profile is prefixed by that pointing nose which sits above an all-new bumper design which incorporates a bold new grille. Neat headlights and tidy lines elongate backwards to deliver a shape that isn't too dissimilar to the aforementioned Vantage.
Whilst we know it has style, what about performance? Built on the basis of the Portofino, the Roma comes equipped with the same 3.9-litre twin-turbo V8 engine but with an additional extra 19bhp which takes the Roma over the magical 600bhp threshold to 611bhp. Not quite a 2+2, the Roma perhaps won't become the go-to Ferrari GT car, however, the Roma looks set to be a capable rival to that of the Aston Martin Vantage.
After a period of calm, the fight for supercar honours has reignited at a pace. With these most likely being the last headline launches of 2019, we will wait with bated breath to see how these cars perform next year. Despite the continued doom and gloom in the world, one thing is for certain, we can always take solace in the supercar.