Singer Have Created Arguably the Most Outlandish, Off-Road 911 Ever
Singer are famed for creating the most sublime 'reimagined' versions of air-cooled 911s, with a focus on them being nurtured through every step of the development and final build, to bring them firmly into the here and now. They are highly regarded as the most exquisite examples of air-cooled road cars – look up the DLS and you'll know exactly what we are talking about. Build quality and attention to detail is well and truly unrivalled.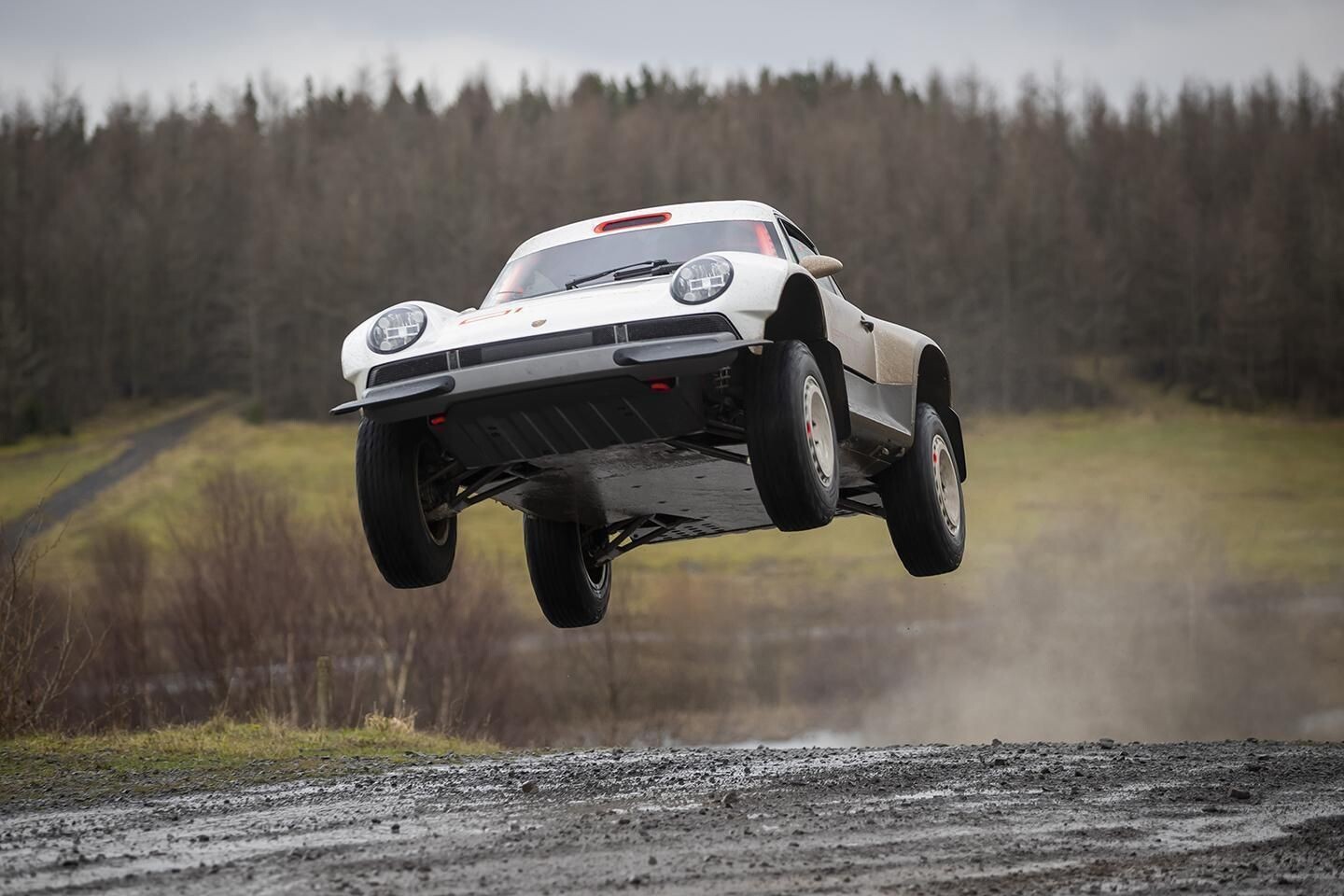 Tasked with something different this time around, Singer have enlisted the help of top off-road 911 genius, Richard Tuthill, to create this: The Singer ACS. This stands for 'All-terrain Competition Study' and the car is largely based on a 1990 964. Think of it more as a slightly unhinged Dakar competitor though, as opposed to a 964 you'd meander through the alps in – they are poles apart and this is an extreme off-roader.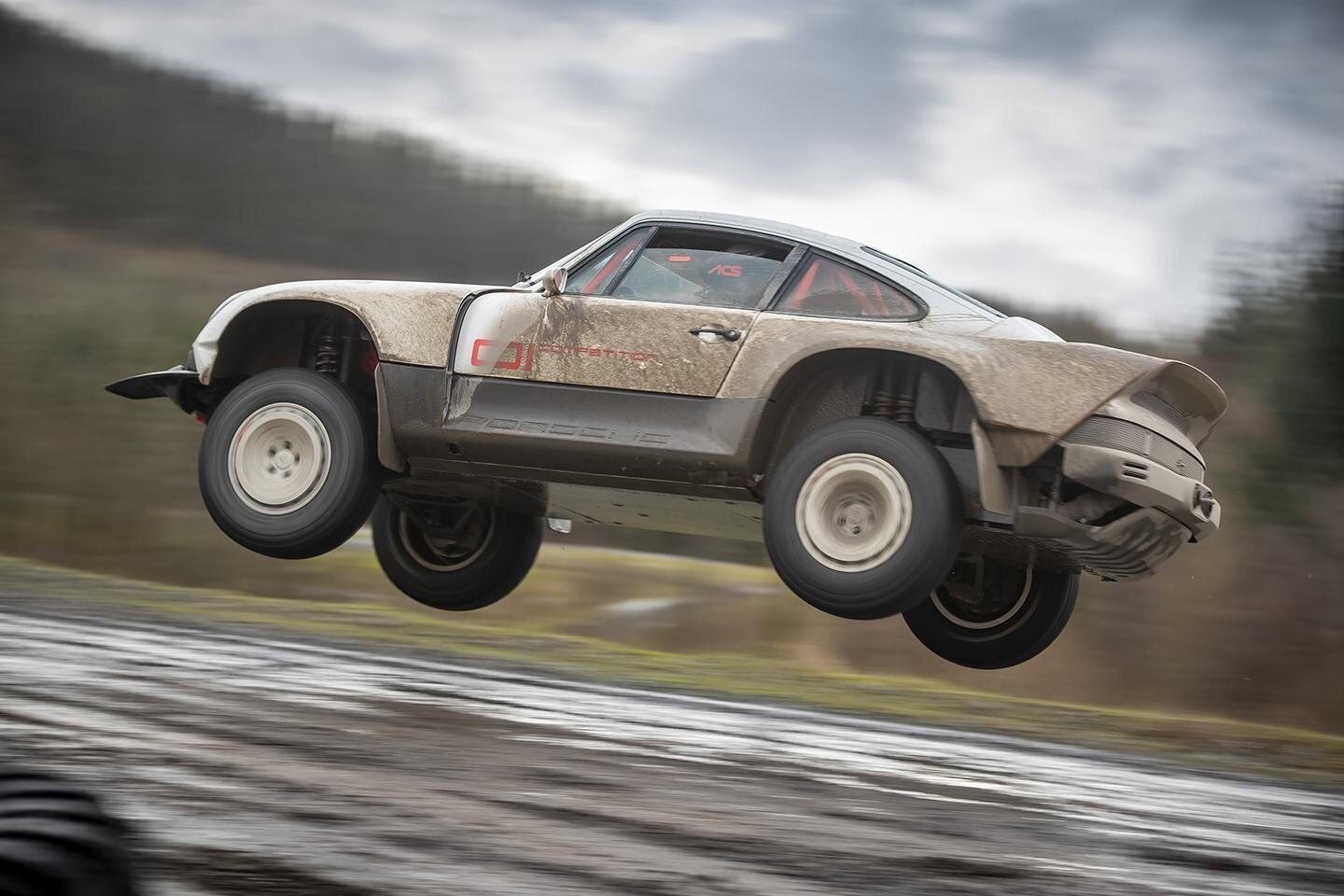 So what is it? Well, in short, it's a no-expense-spared tribute to Porsche's extensive rallying history and it features a strengthened 964 monocoque chassis and a 3.6 Twin-Turbo flat six engine at its heart. Underneath that is an all-wheel-drive set up (of course) with three limited-slip diffs and a sequential five-speed gearbox.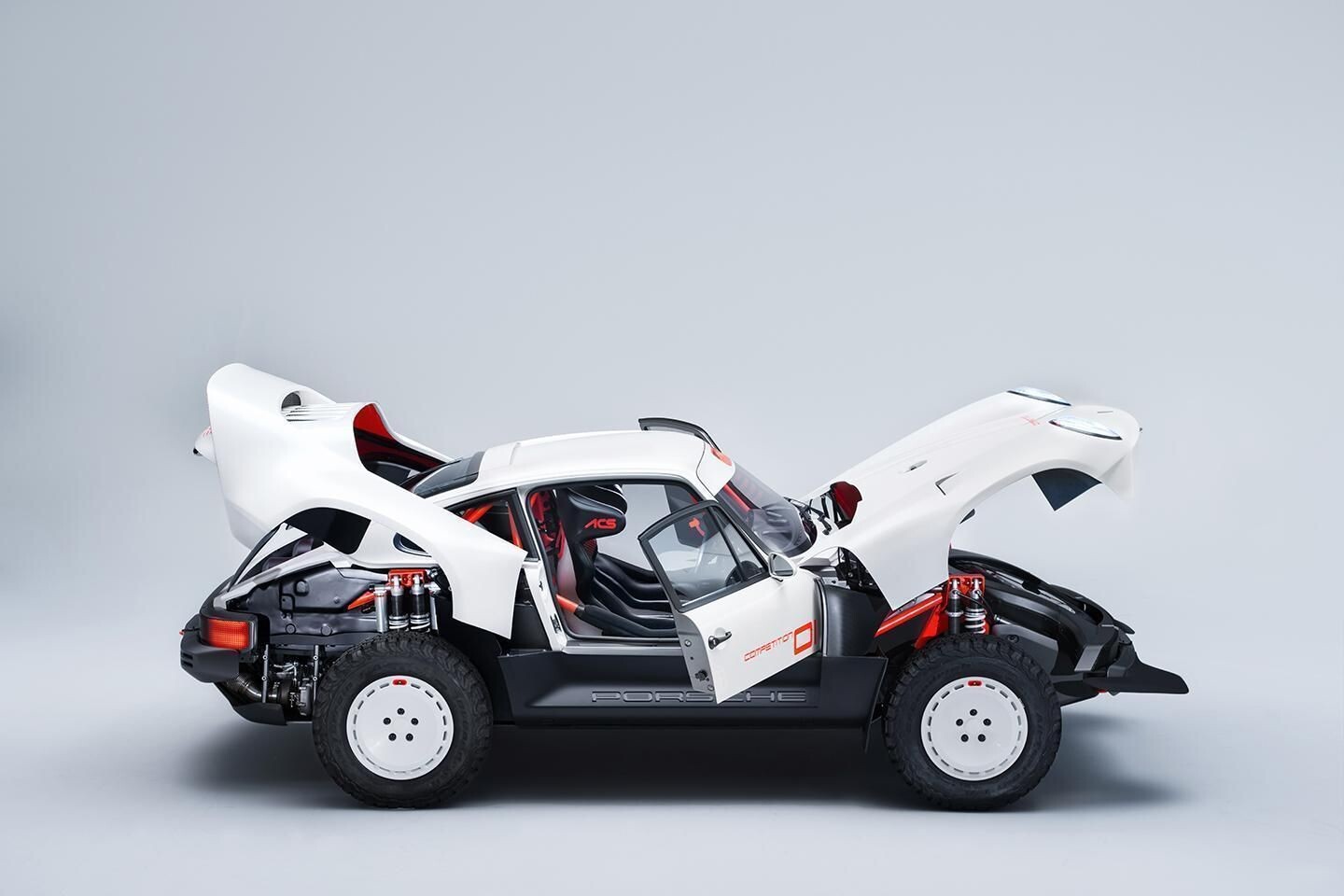 Pair that with bespoke subframes, long-travel suspension and five-way adjustable twin-dampers at all four corners and things quickly begin to heat up. It gets custom Carbon Fibre front & rear clams that can be easily released for quick repairs, large rubber aero appendages up front, some modern RSR-style front lights and huge BF Goodrich all-terrain tyres dressed over forged alloy wheels.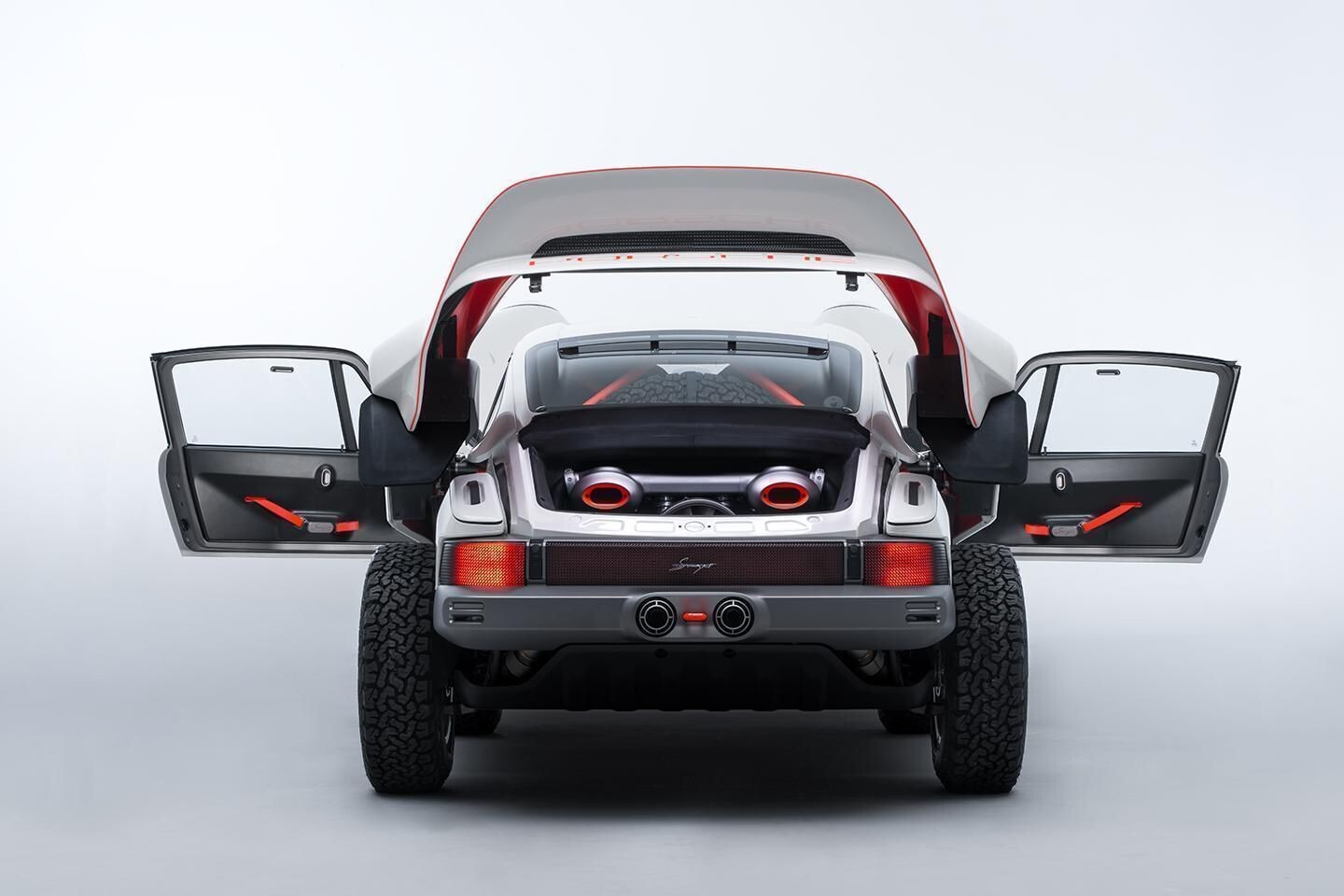 The interior is again typically Singer and is just the crème de la crème of competition-spec cabins. It features a large state-of-the-art navigation screen which cleverly contrasts the classic retro cabin style and make-up, as does the digital instrument binnacle that would normally house those all-familiar circular analogue dials. The seats are fully FIA-rated and get a paint-splatter finish that bodes perfectly with the red roll-cage behind them.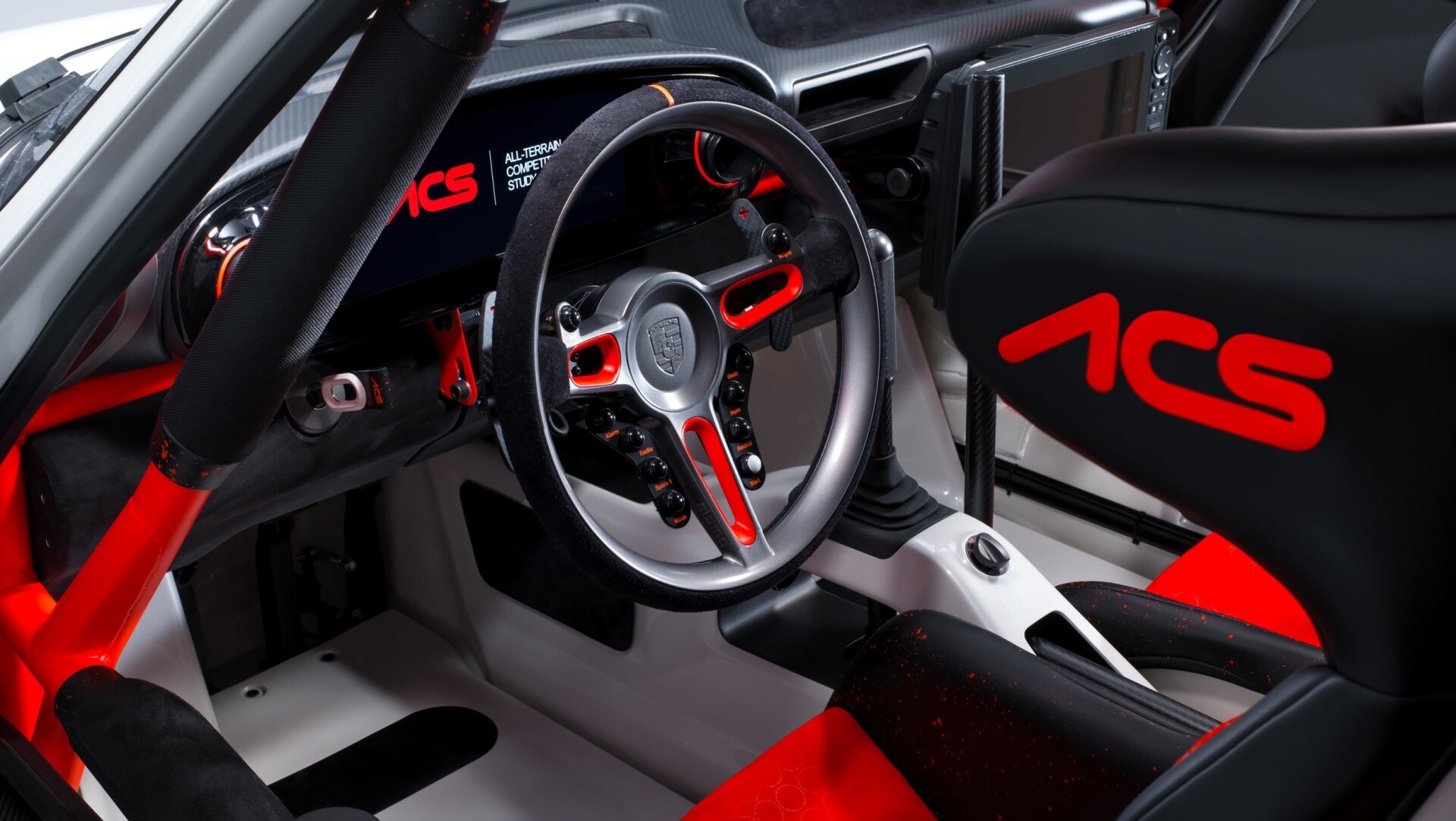 Much like the rest of the cars Singer get their hands on, there are many, many elements to drool over with the ACS and components with an intricate attention to detail that you would just not find from any other manufacturer. Throw in the rallying expertise of Mr. Tuthill, and the result is arguably the ultimate, off-road 911. Ever. What a car.