The Ferrari 812 Competizione
Say hello to the ultimate, extreme front-engined Berlinetta; the Ferrari 812 Competizione. The first images of the car were revealed yesterday, with its live unveiling coming up on May 5th, which we are eagerly anticipating.
So, what is it? Well, Ferrari have coined it there 'ultimate expression of Ferrari DNA: exclusivity, a racing soul and the pinnacle of automotive innovation'. Think of it as a leap forward from the current and highly prolific 812 Superfast with developments on that car taken to a level never seen before.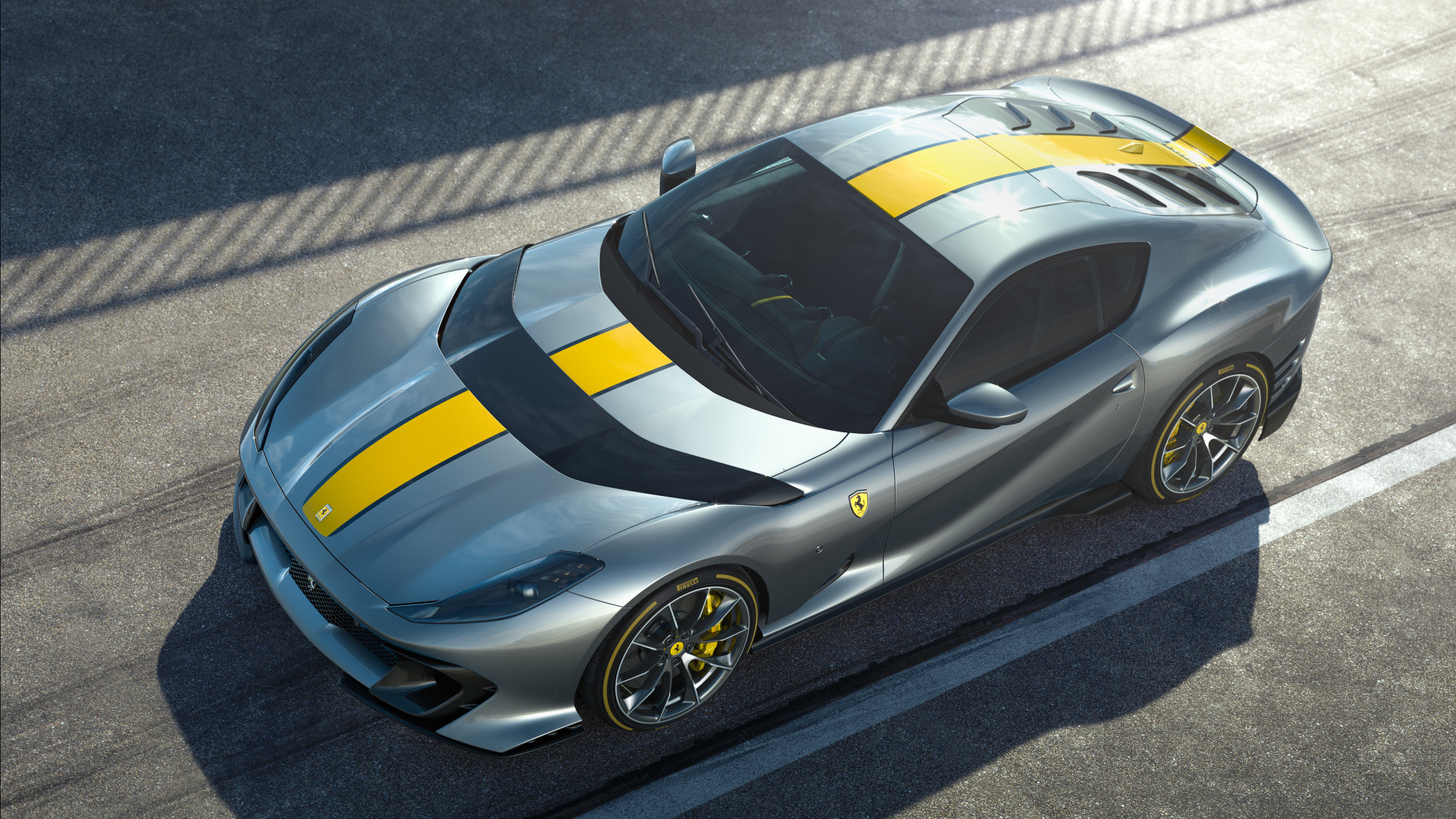 It's a car aimed at Ferrari's most passionate of collectors and connoisseurs of the Italian marque and it brings with it a typically harmonious concoction of performance, form and function. Deep at the heart of it sits the latest incarnation of Maranello's legendary naturally aspirated V12 engine, this time however with it's developments from those fantastic engineers at Ferrari, it pumps out a staggering 830 cv (818 bhp). It revs to a spine-tingling 9,500 rpm and has a redesigned valve timing system along with a new exhaust system to make all of this possible.

The 812 Competizione has been designed to push the realms and boundaries of pure unadulterated performance not only just by power and brute force, but with class-leading control and driving dynamics. One of the key features in doing this, is the newly adopted independent steering for all four wheels. This allows for an extreme sense of feedback for the driver with each input to the steering wheel being precisely received and allowing you to feel every inch of the car's movements.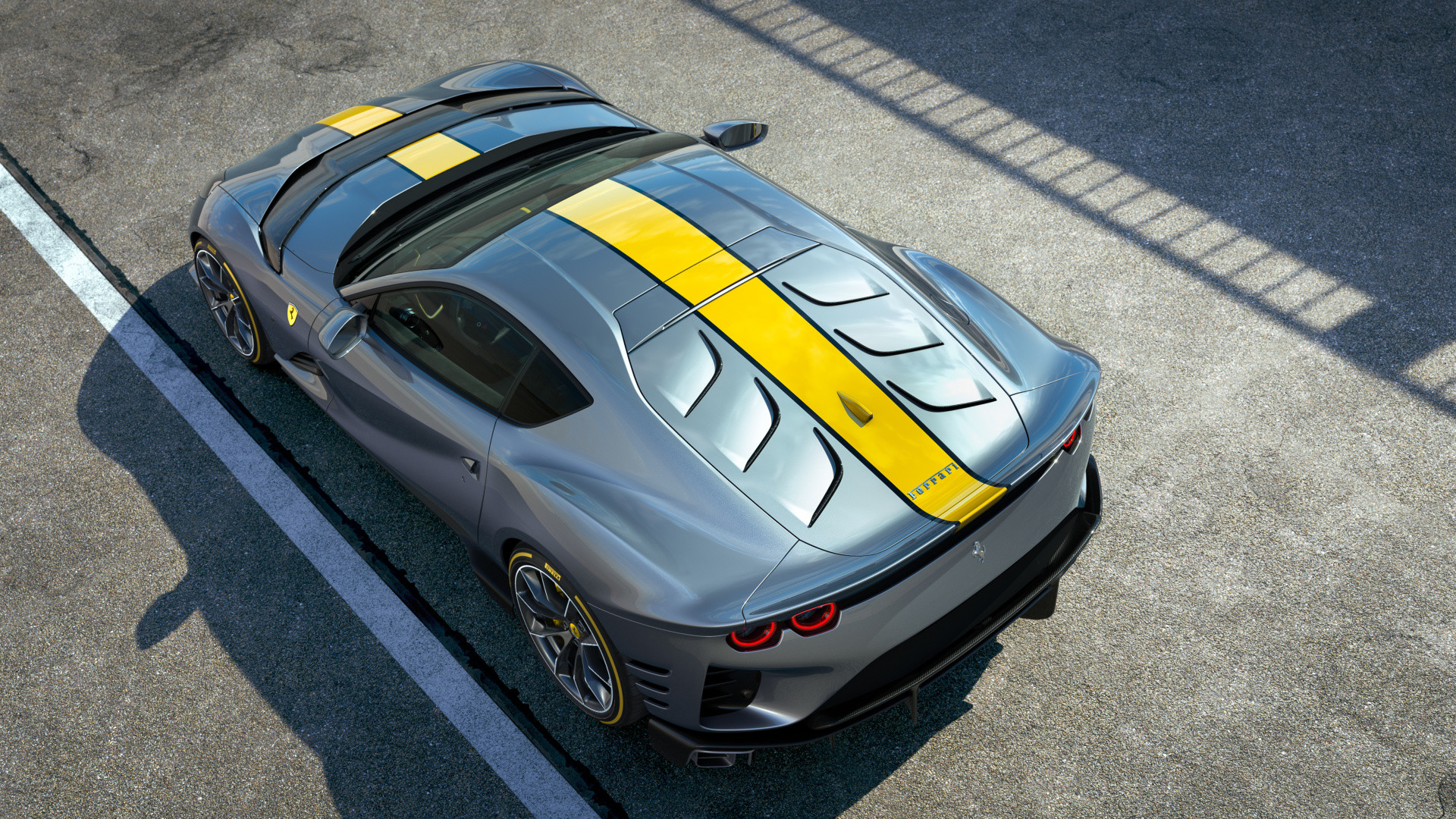 Design & weight saving go hand in hand with this car too, and it's a real pinnacle of the best combination to ensure form and function and married up perfectly. At the front of the car spreading the width of the bonnet is a Carbon-Fibre blade that not only breaks up the silhouette to make the car appear shorter, but it reduces weight too.
At the rear, you'll see that the glass screen found on the original 812 has been replaced with a single-piece of aluminium that houses vortex generators and poses the silhouette as a more aggressive, fastback style.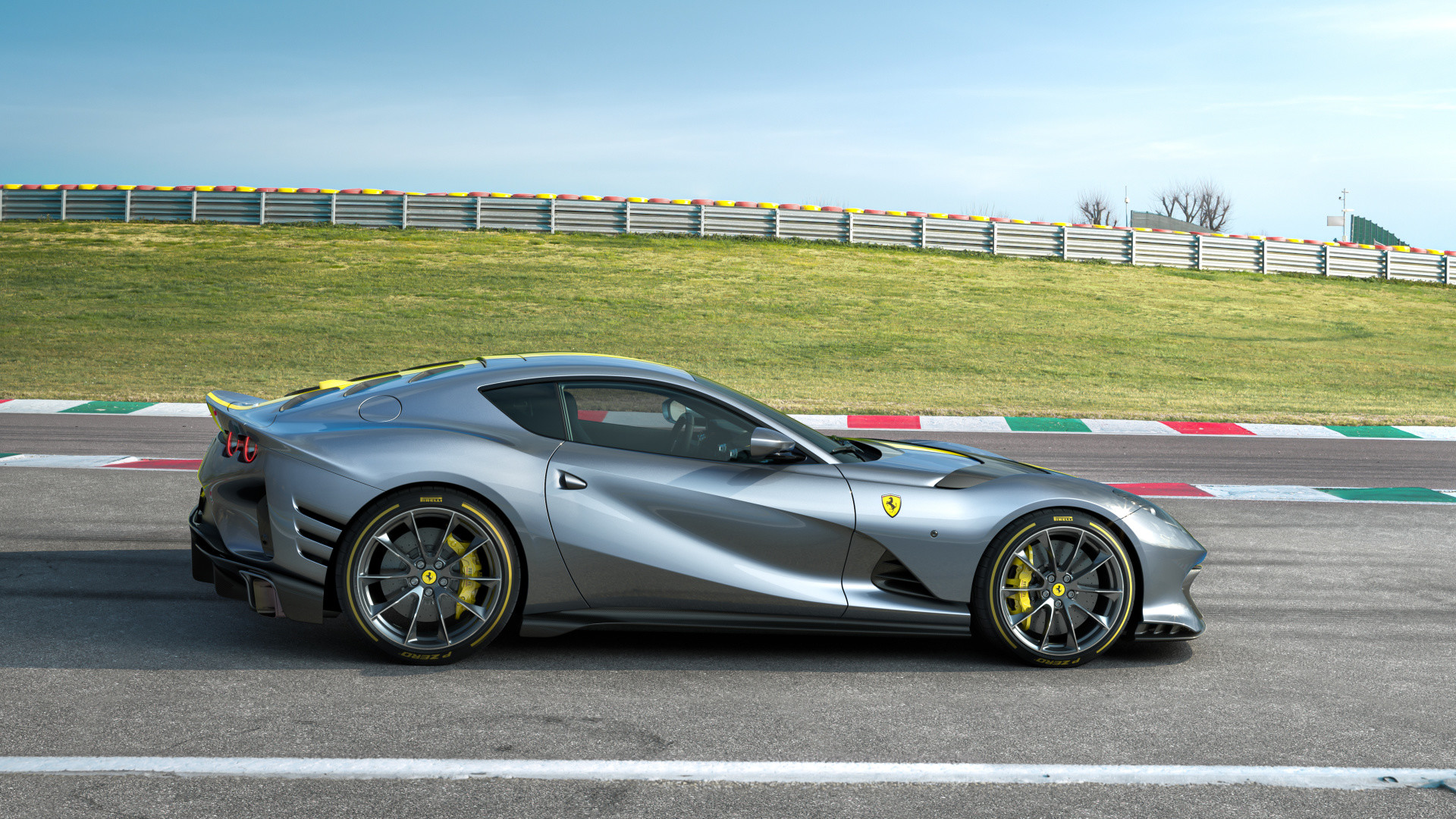 On the inside, the car's architecture very embodies that of its 812 Superfast sibling with a familiar dashboard and door linings being carried over. The door panels themselves have been redesigned to again reduce weight and combined with the H-gate theme on the transmission tunnel, result in an overall more competition-focussed edge that reflects the DNA of the 812 Competizione, and that of the newest Ferrari models.
We'll be checking in to watch the live reveal on May 5th, and will share more news as and when we receive it.