The Ferrari Roma Spider Has Arrived
Newly announced as we head towards the spring of 2023 is the beautifully crafted, Ferrari Roma Spider. Sitting alongside the current 'Portofino M' the Roma Spider utilises most of the technological advances found in its coupe counterpart. The only difference of course is the roof and with the Roma Spider, Ferrari have opted to go for a folding fabric soft-top for that full open-air experience. It's simply beautiful and another fantastic piece of Italian design.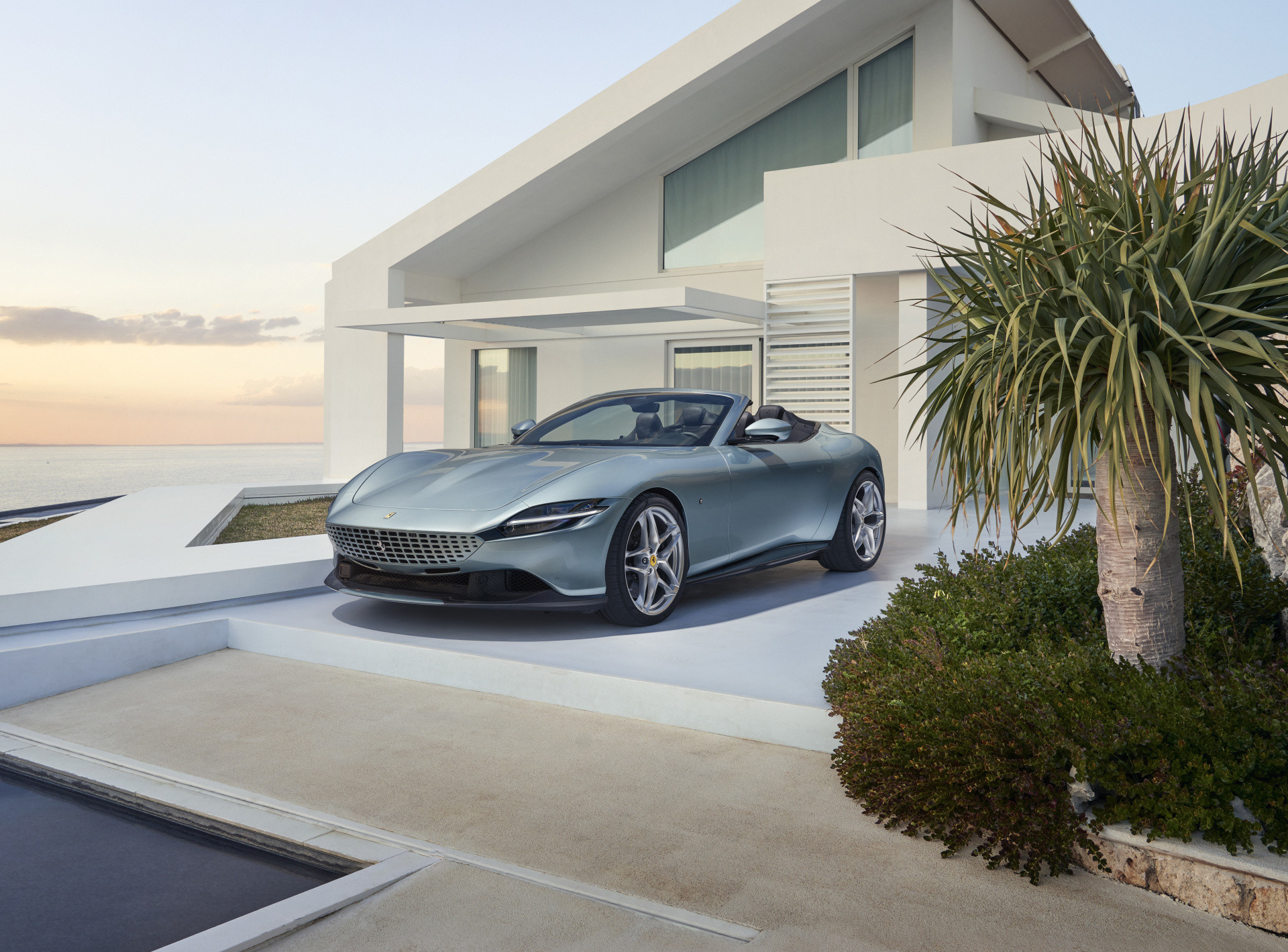 Chassis wise the car has largely remained the same aluminium unit but gets newfound structural strengthening to the sills and underbody. The fabric roof itself is available in four different colour options in a woven material constructed of five different layers. It's a Z-Folding style unit and lowers in just 13.5 seconds, and up to a driving speed of 37mph. You can also option it in an iridescent technical fabric, too. Interestingly, this is the first Ferrari to be deployed with a fabric unit on a front-engined Ferrari since the 365 GTS back in 1969!

The ethos being the Roma Spider is to create an open-top driving experience that's as pleasant as possible both for driving engagement combined with soaking up sunshine. There are a few elements that have been added to ensure this can happen. Namely, an electronically operated wind deflector that's located across the rear seats. It's capable of being deployed up to speeds of 105mph! There's also an almost unnoticeable new windscreen spoiler that helps channel airflow over the car. Harmoniously working with the wind deflector, these two components are set to reduce turbulence by around 30 per cent.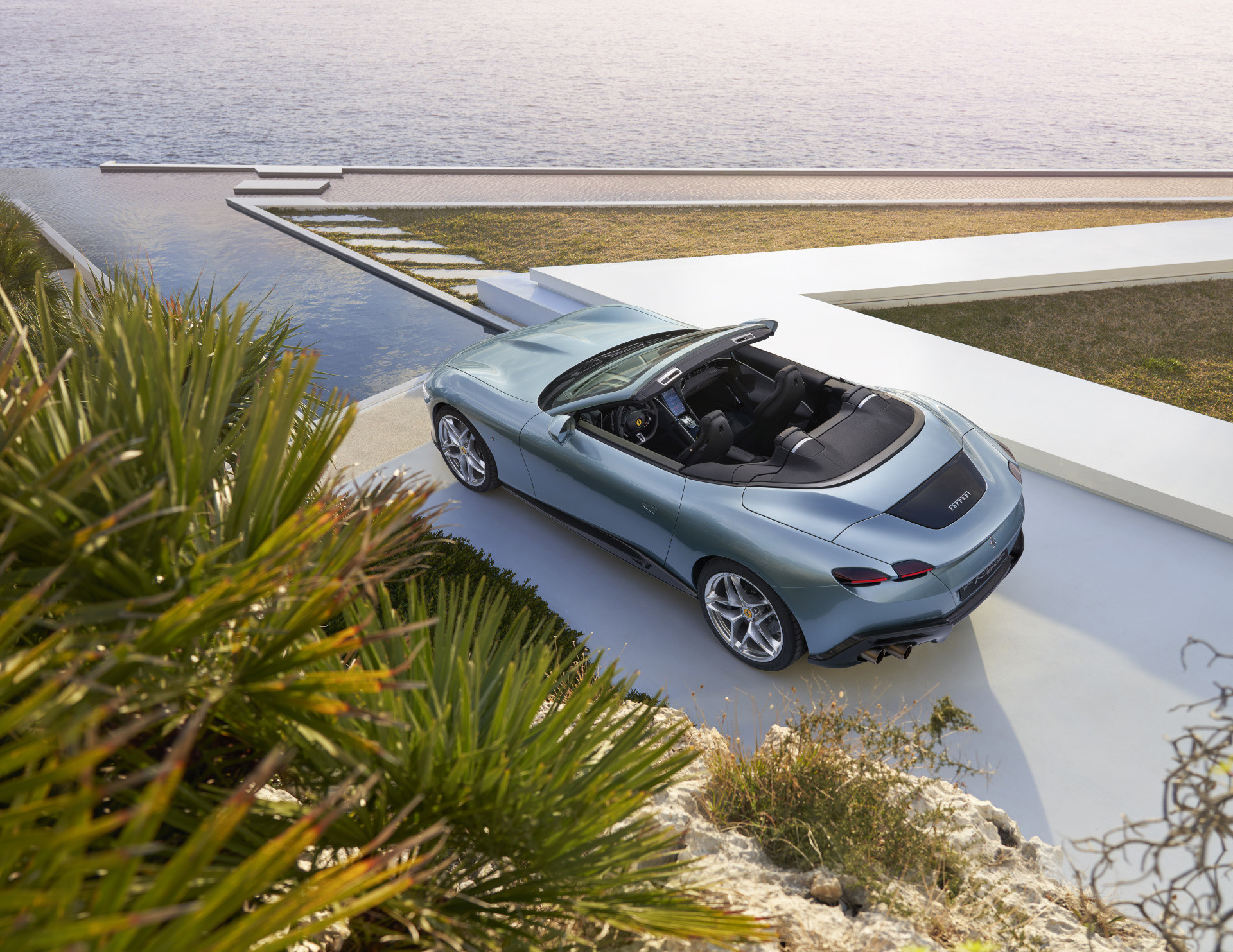 Performance wise, the Roma Spider creates the exact same figures and is powered by the same 3.9L Twin Turbocharged V8 in the coupe. It produces 612bhp, 760nm of torque and will do the 0-62mph dash in 3.4 seconds. Top speed is north of 198mph! The same eight-speed dual clutch gearbox is available along with a new exhaust tune for better noise.
The Roma Spider is arguably one of the finest looking Ferrari spiders released of late and it symbolises everything the brand stands for. There's a sleek silhouette, beautiful lines, and curves and plenty of power from that fantastic engine. Pricing for the Roma Spider is yet to be released, but we'll be keeping a close eye on the roll out of more news as it develops.