The Porsche 992 GT3 Has Just Been Announced
Back in November, we saw that some of the UK's top motoring journalists in the industry managed to get some time in the passenger seat of the upcoming Porsche 992 GT3 with the manufacturers' key GT developer, Andreus Preuninger. We learned a few things about it at the time but now today, the car has now been unveiled and what a machine it really is!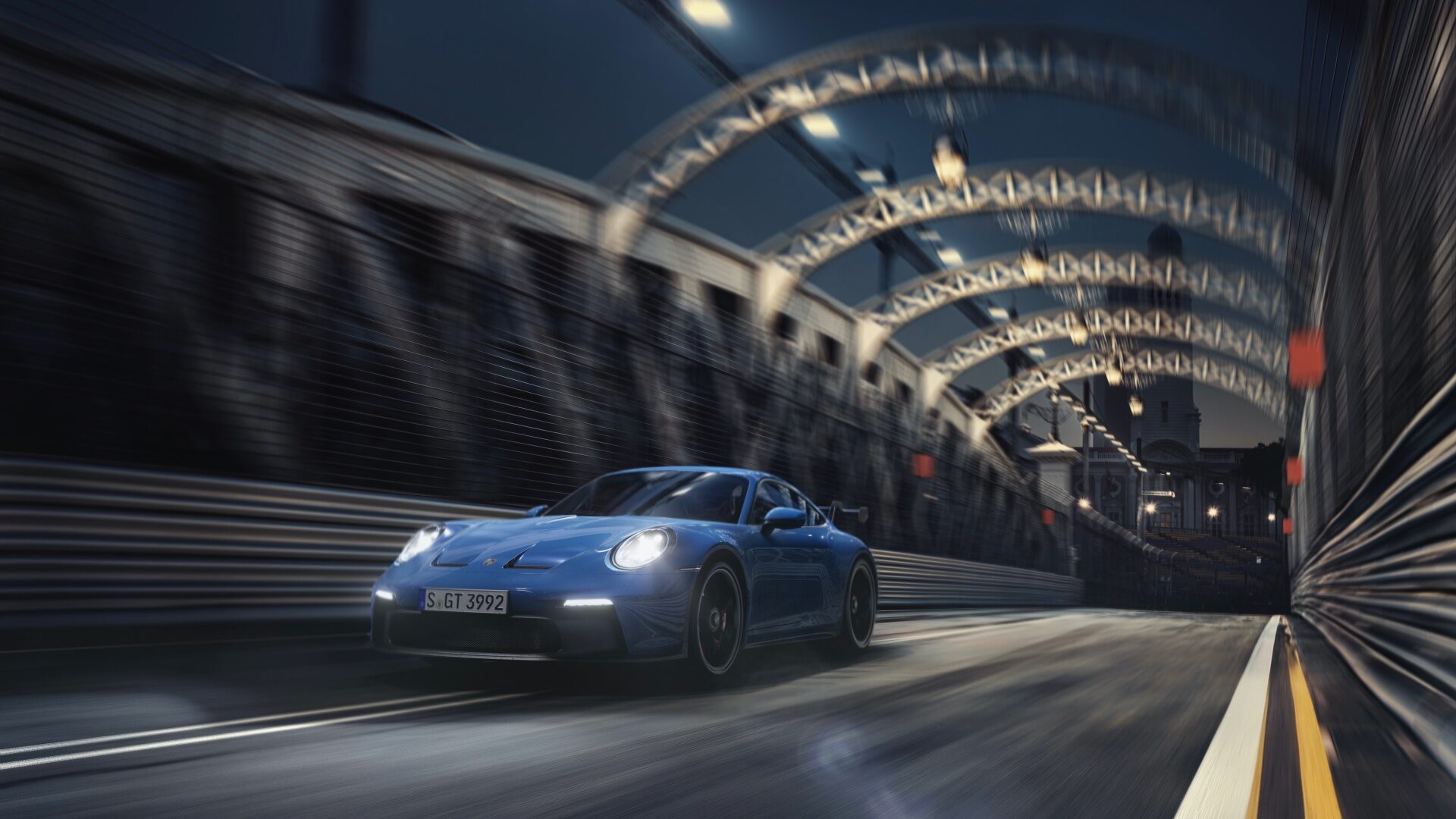 The new iteration of arguably one of the best GT cars to come from Porsche gets a brand-new colour for the 992 chassis and it's called 'Shark Blue' and takes inspiration from a 300ft yacht that Preuninger saw when on holiday a couple of years ago.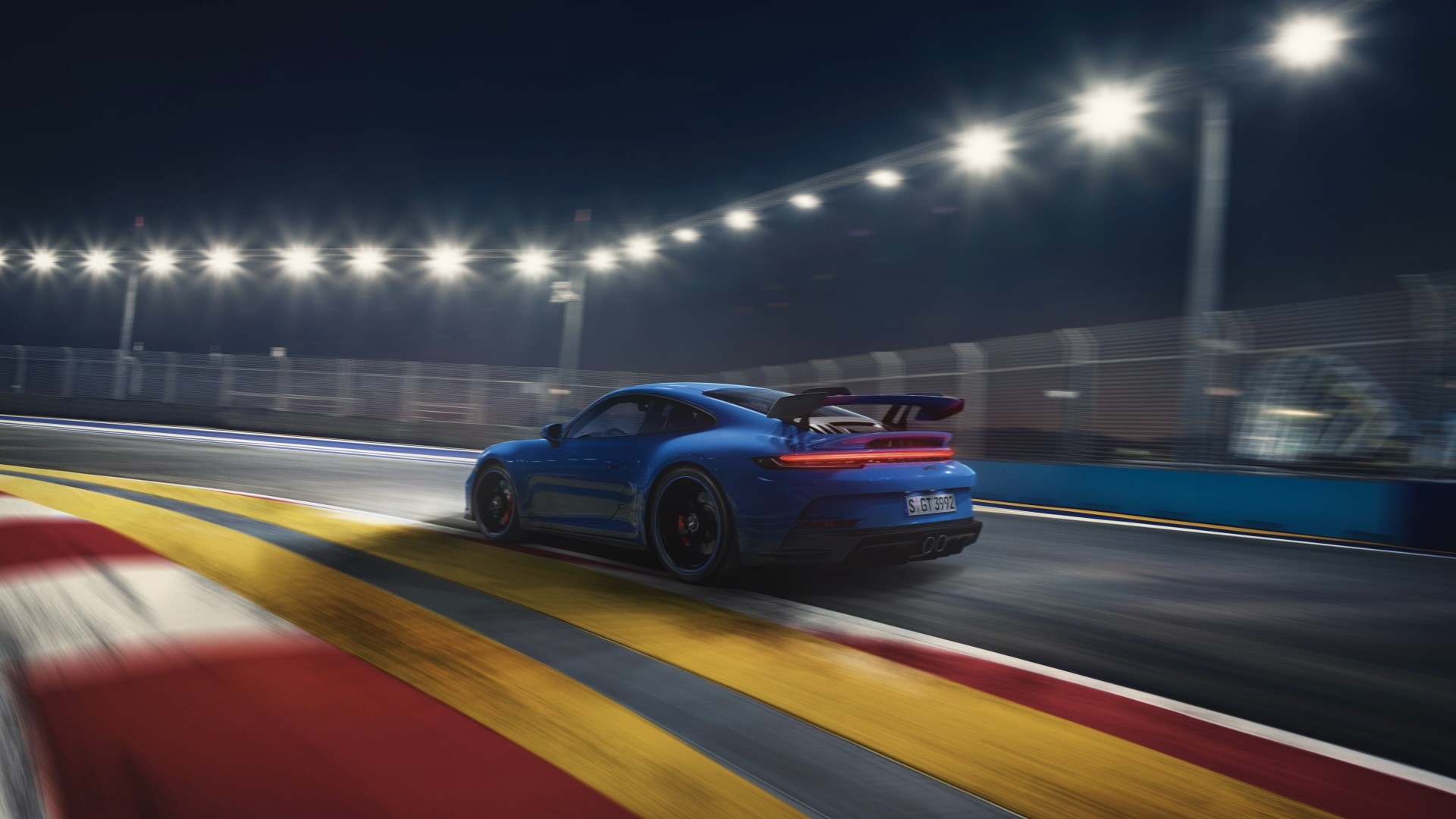 One of the key things to note with this new generation are that it takes a lot of influence from the uber successful 911 RSR GT race car. It gets double wishbone front suspension and it also gets sophisticated aerodynamics in the swan neck rear wing & the striking new diffuser at the rear. These combined elements now generate a staggering 50% more downforce at top speed than the current 991.2 outgoing model when in their factory positions, which can be adjusted to increase downforce by up to four times this amount.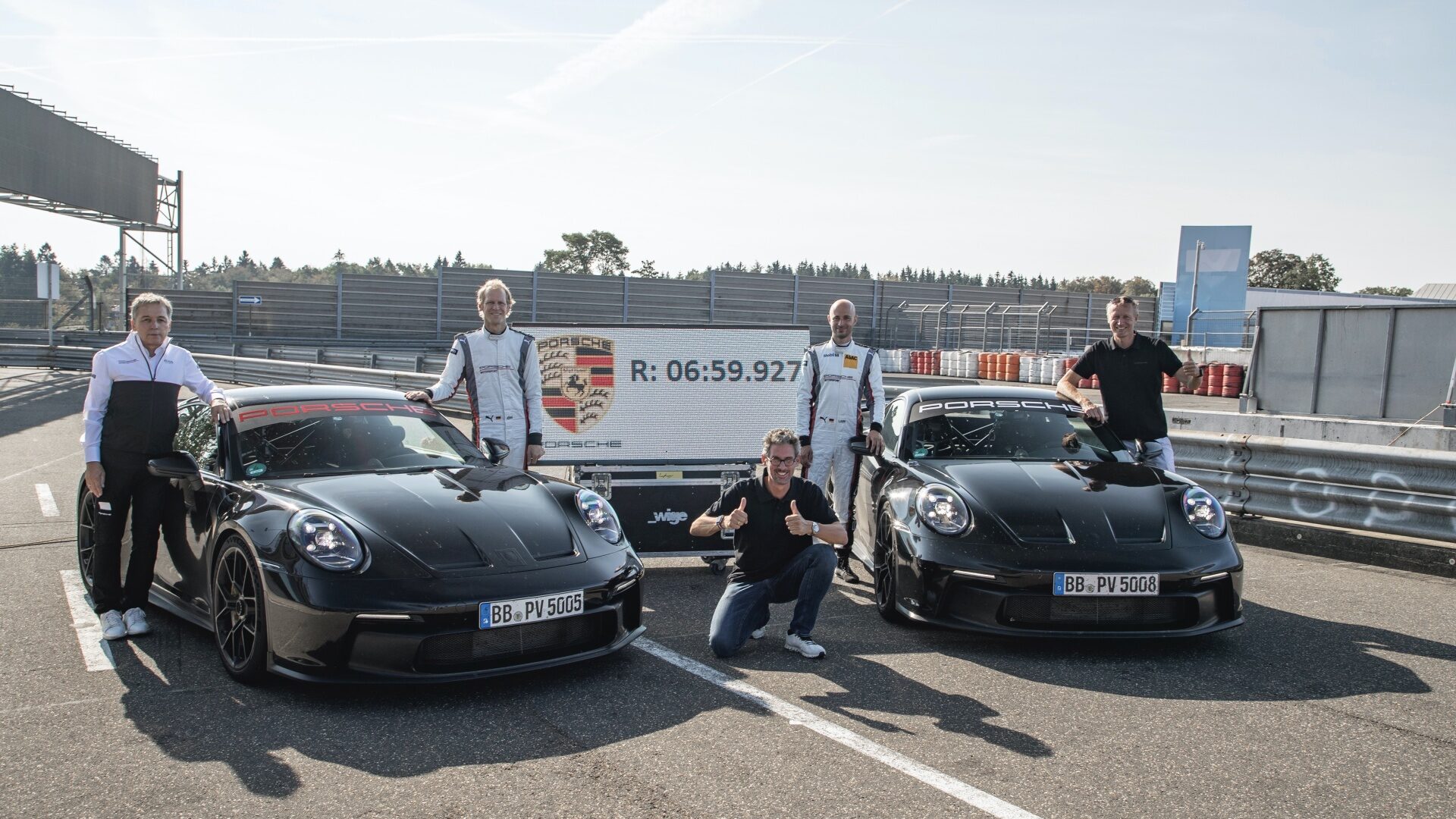 Porsche's top test drivers took to the Nuburgring with this car and yielded some truly staggering results. The 992 GT3 has earned a sub-7 minute lap time, completing a full loop of the circuit in just 6:59:27 – in comparison, this is more than 17 seconds faster than the previous generation 991.2 car. The 4.0 litre naturally aspirated flat 6 format is still present as ever, and churns out 510 bhp thus propelling this car to 62mph in just 3.4 seconds.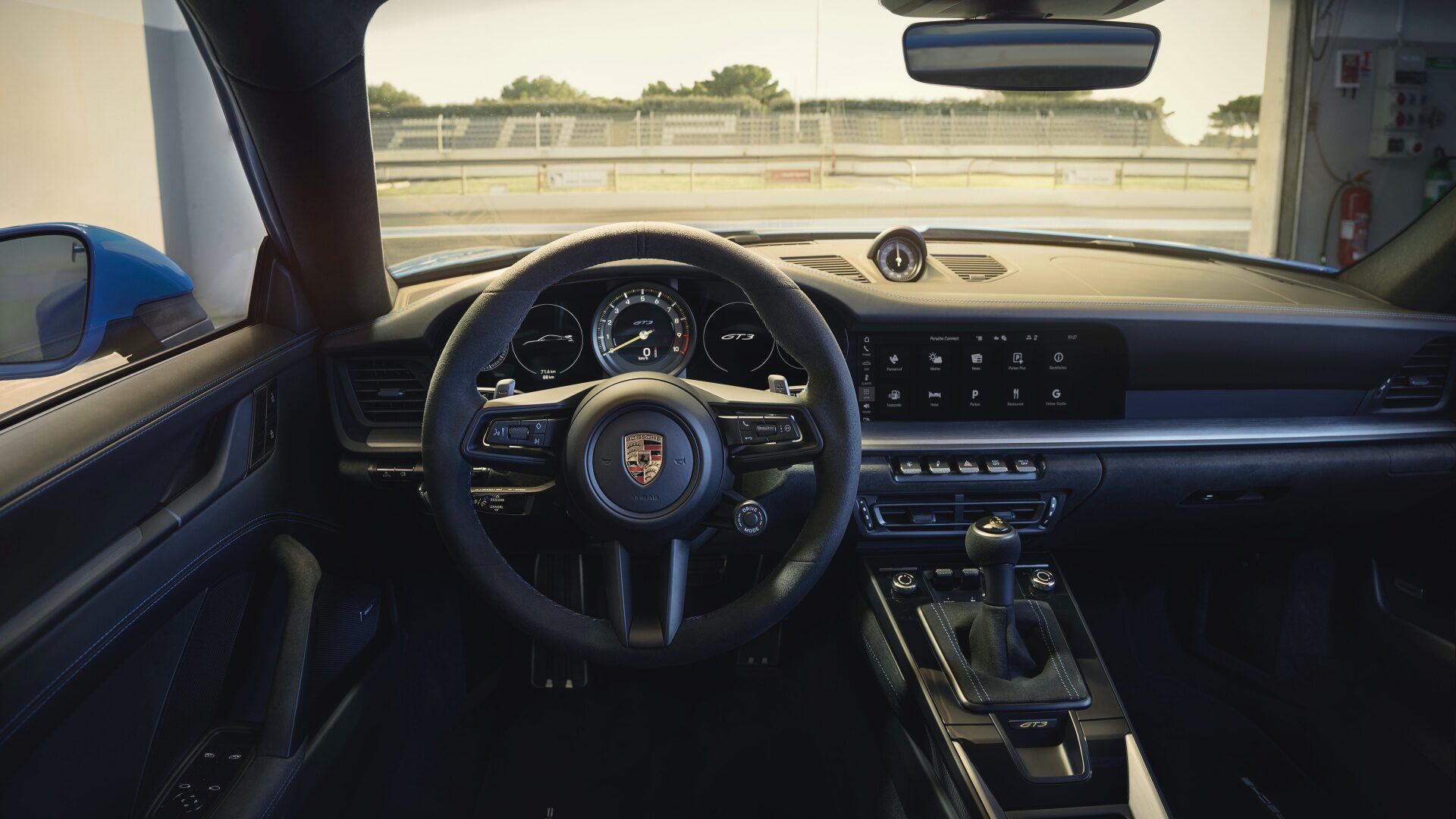 Inside the car, it is very much as you would expect from a GT3 in combination with the brilliant 992 interior. Standard on this new 992 however is the track screen: at the touch of a button, it reduces the digital displays to the left and right of the central rev counter, which reaches up to 10,000 revs, to information such as tyre pressure indicator, oil pressure, oil temperature, fuel tank level and water temperature.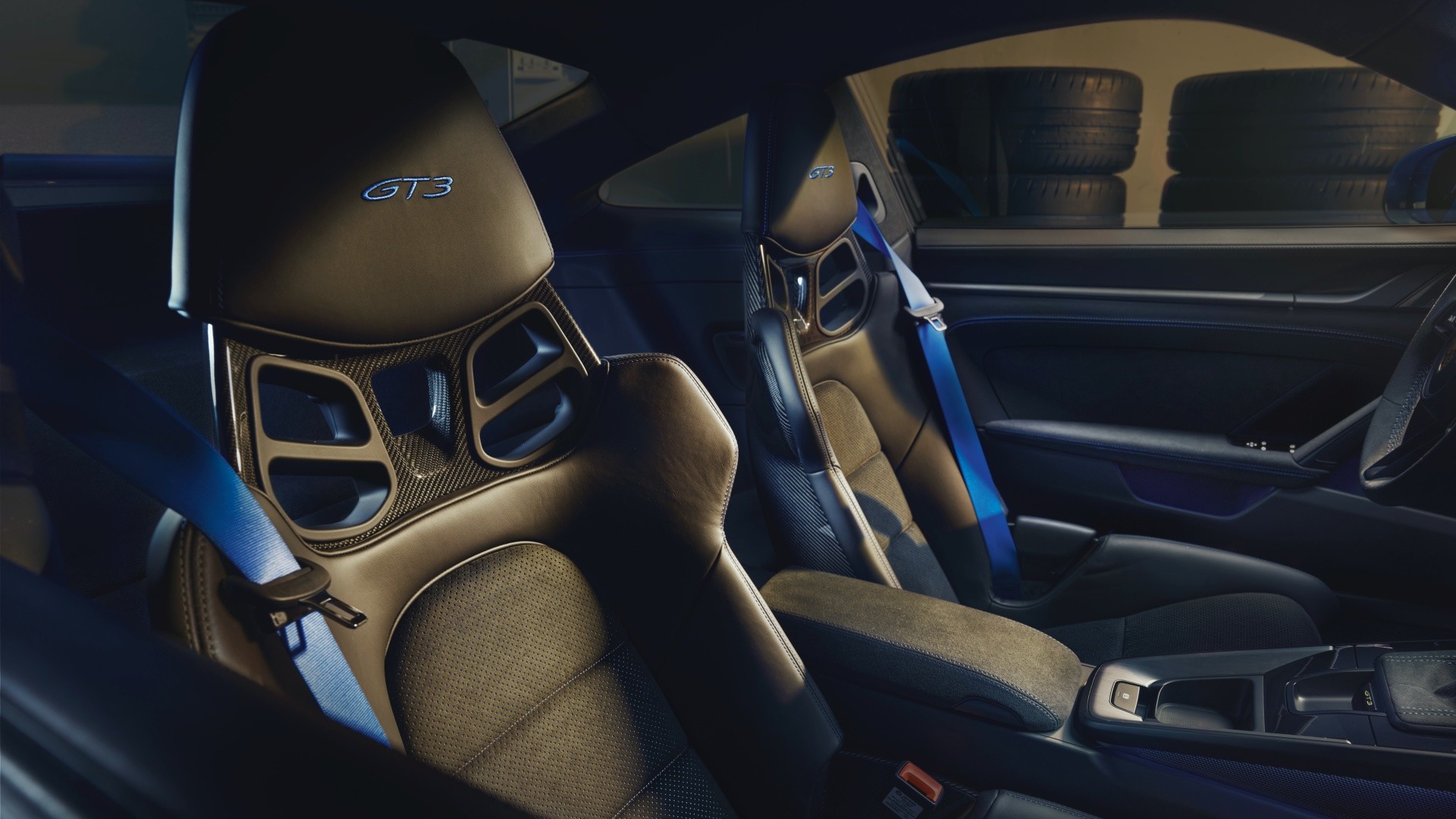 The options list for this GT3 has also grown, based on the continued request for more customised equipment from various customers and for the first time on a GT3, a clubsport package will be available as a no-cost option. Other highlights that will be available as options are an exposed carbon fibre roof, carbon fibre exterior mirrors, darkened LED Matrix headlights & matching exclusive design rear lights with an arc of light. Body coloured rev counters, sports chrono stopwatches, seatbelts & trim strips will also be available.