The Porsche 992 has dropped its roof, but not its performance
It's only a few weeks since Porsche dropped the coupe version of the new generation 911, the 992, at the 2018 Los Angeles Motor Show. But while the rest of us were busy getting fat on Baileys and mince pies, tolerating the in-laws, and singing along to Fairytale of New York, the elves at Porsche were busy working on the Cabriolet version. And, here it is.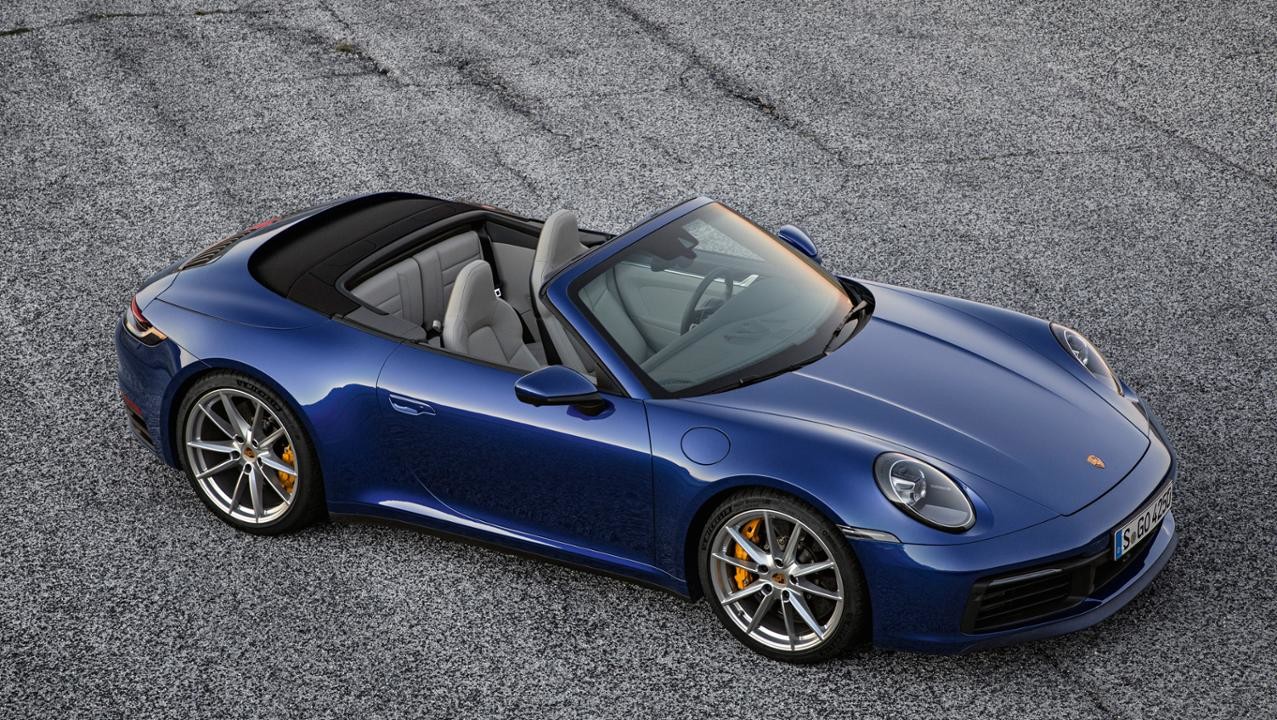 There's no big surprises – it's a 911 after all. Porsche have stuck with their guns, giving the Cabriolet a fully-automated soft-top rather than the heavy and complicated folding hard-tops often favoured by other manufacturers. However, they have incorporated magnesium elements which ensure the soft-top keeps it shape even at high speeds and there is an integrated glass rear window. It takes only 12 seconds to fold up or down, the quickest 911 roof to date, and this can be done at speeds up to 31mph.There is also a wind deflector for added comfort when the top's down.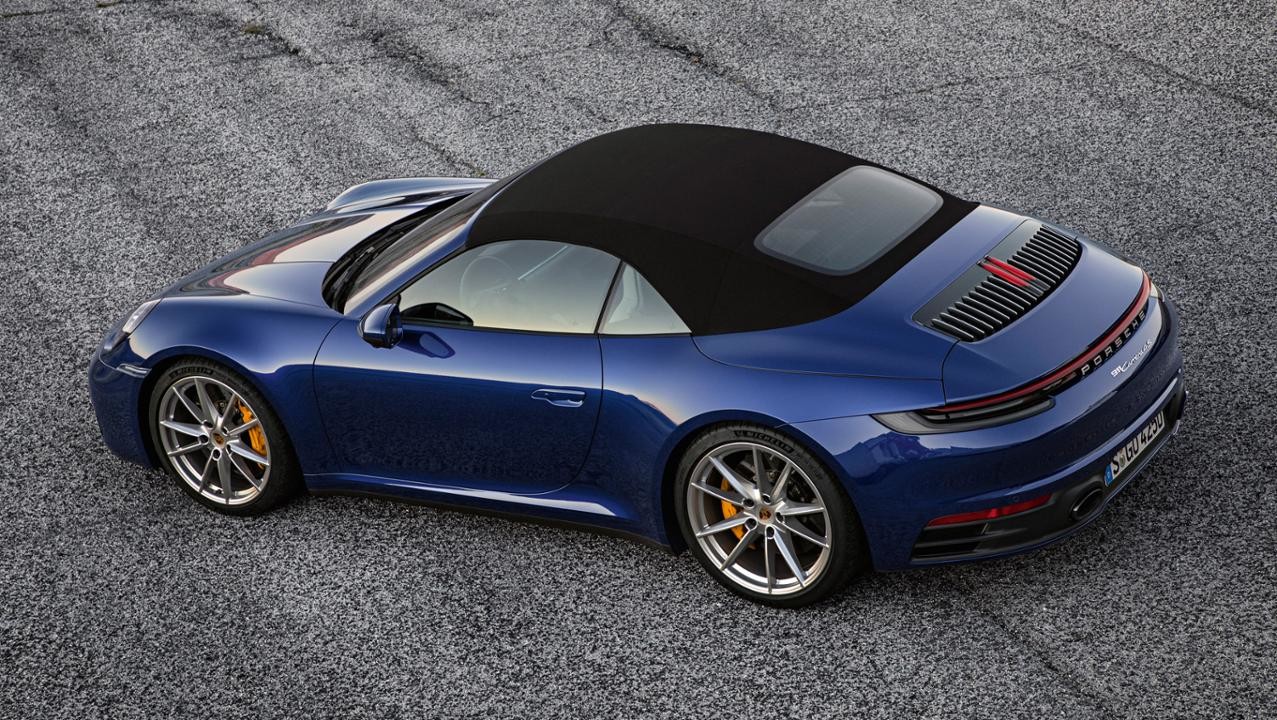 It is currently available in the Carrera S (RWD) and the Carrera 4S (AWD) versions. Both use the same 3-litre twin-turbo flat-six engine as the coupe, producing 444bhp and 530Nm of torque which is fed through an eight-speed PDK gearbox. With the Sport Chrono Pack, the Carrera S will put in a 0-62mph time of 3.7 seconds (identical to the coupe) and a top speed of 190mph, while the extra traction of the 4S gives it a 0-62mph time of 3.6 seconds and a top speed of 188mph.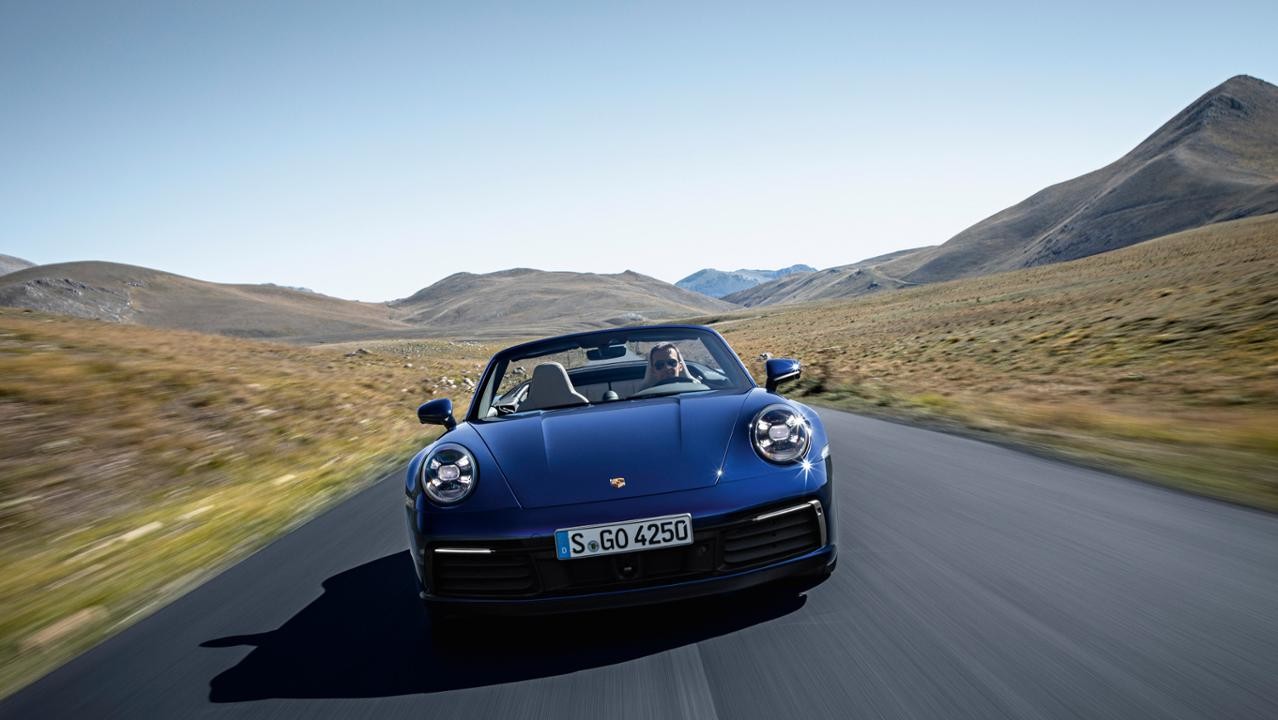 As with the coupe, the topless 992 is 45mm wider than the previous generation 911s and the 20-inch front wheels and 21-inch rear wheels give it a more aggressive stance. It is also available with PASM (Porsche Active Suspension Management), the first time for a Porsche Cabriolet, meaning the car's suspension can be stiffened on tricky roads.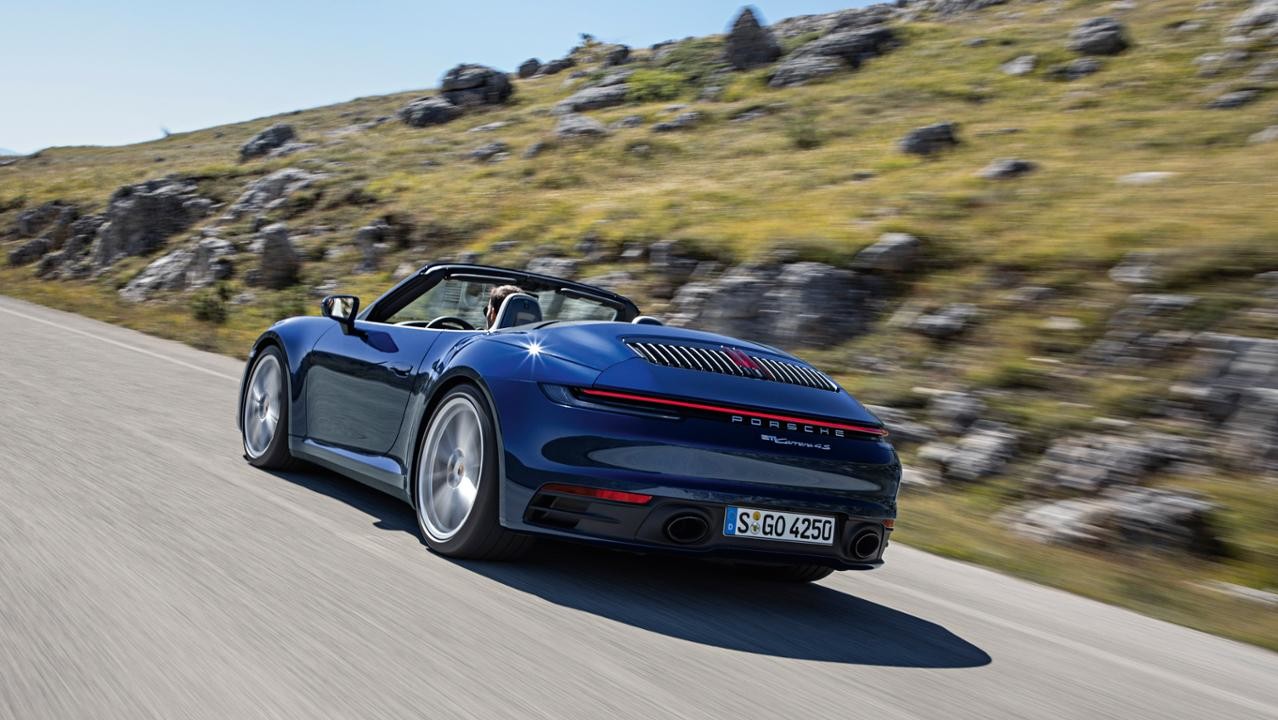 Inside, the iconic Porsche rev counter remains the same, but there are two 10.9-inch infotainment screens. Automatic emergency brakes and a reversing camera come as standard. The handy Wet Mode detects when the road is slippery and, once activated, will prevent you driving into a tree if you're a bit too enthusiastic on the accelerator.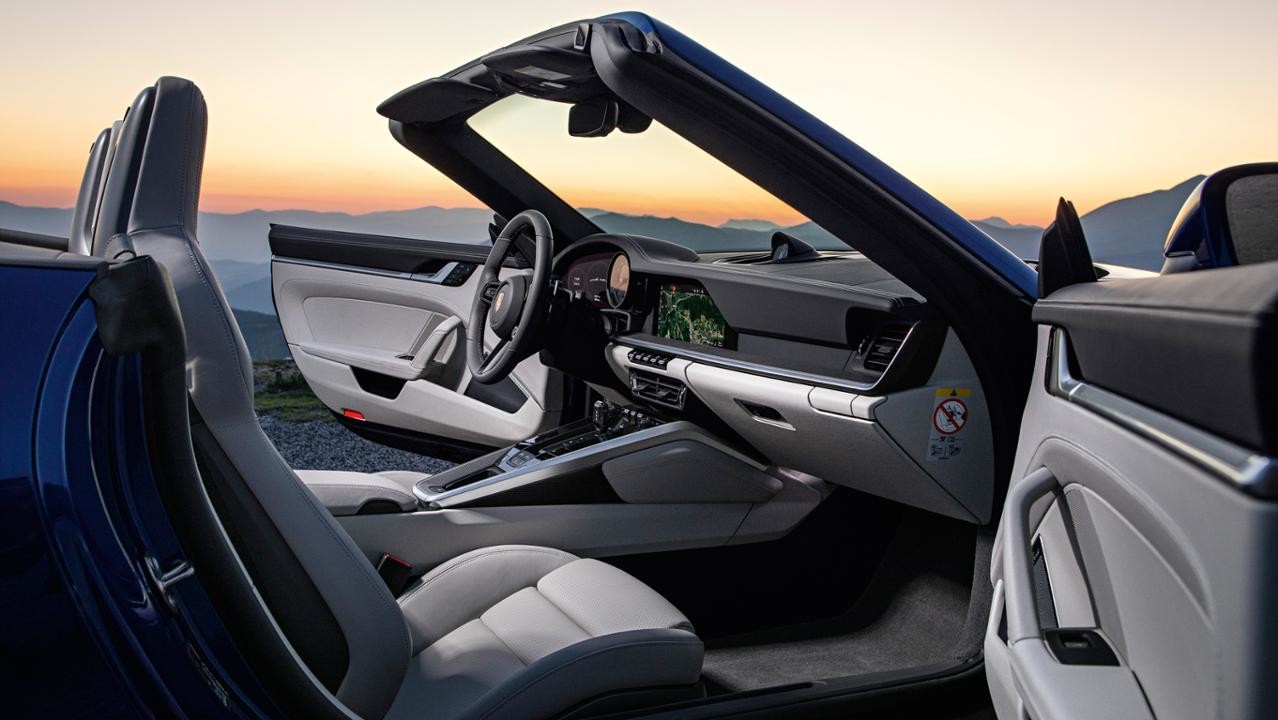 As you would expect, the soft-top version will set you back around £9,600 more than the coupe, with prices for the S starting at £102,755 and £108,063 for the 4S.