The Successor the 918 Spyder? Porsche Presents The Mission X
Revealed to the world on 8th June 2023 and commemorating 75 years of the German marque, Porsche, the Mission X concept car has taken the world by storm. Teased as a replacement for the incredible 918 Spyder. This is big news and its fighter jet style image looks awesome.
With new Nürburgring glory in its wake, the Mission X is a stunning two-seater that's focus is on extreme power-to-weight with intentions to be the fastest road legal car to lap the Green Hell – something unlikely to stay a concept with those intentions at heart… epic, we hope it comes to fruition.

The car is a fully electric rear wheel drive two-seater and Porsche are making noises about the total output power hovering around the 1500bhp mark! It'll essentially fill the void at the top of the Porsche tree that's been open since the 918 Spyder ceased production in 2015.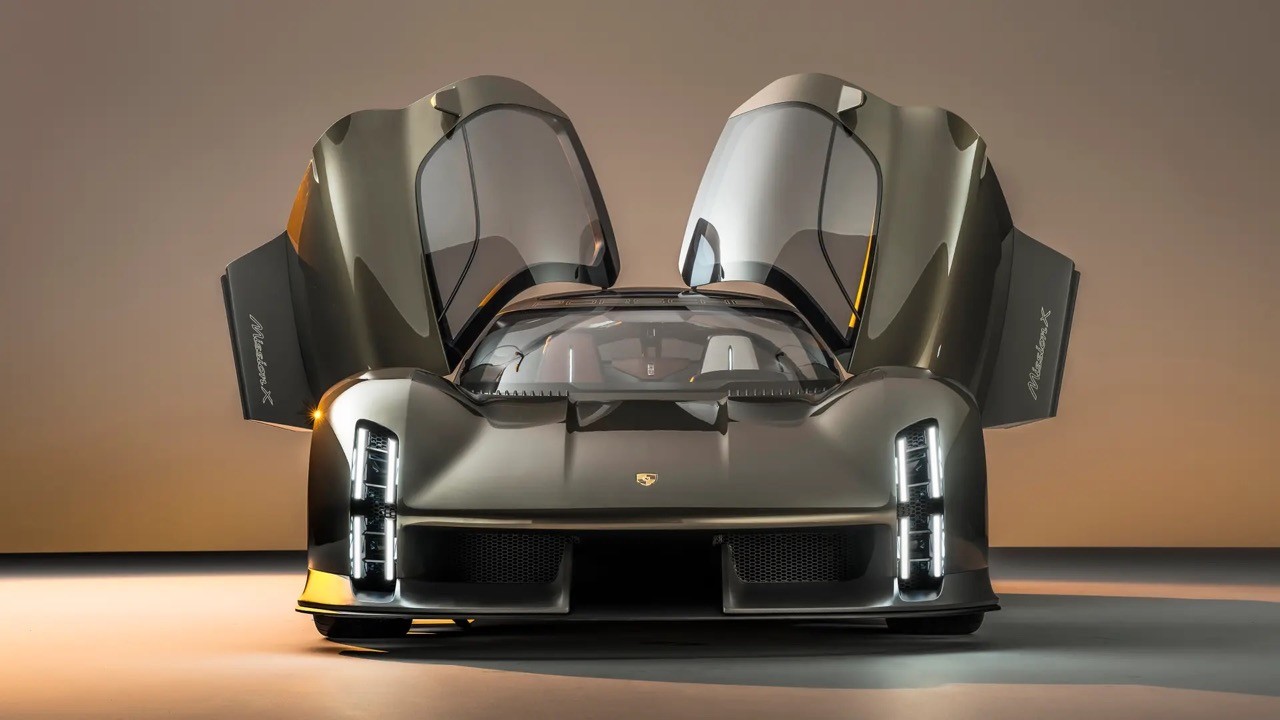 Design wise, the Mission X takes inspiration from the 917 LeMans race car with the upwards opening doors – a great nod to Porsche's history and symbolising its 75 year lifespan well. The overall feel of the car is similar to that of the 918 too - futuristic, sculpted and carefully considered. It's sleek and sophisticated as opposed to angry and sharp. The rear quarter panels are very 918, as are the vents behind the front wheels. Interestingly if you look at the car nose on, we suspect you can see echoes of a Lotus Evija - the car's closest rival. Whatever you see in the car, it's certainly a design marvel.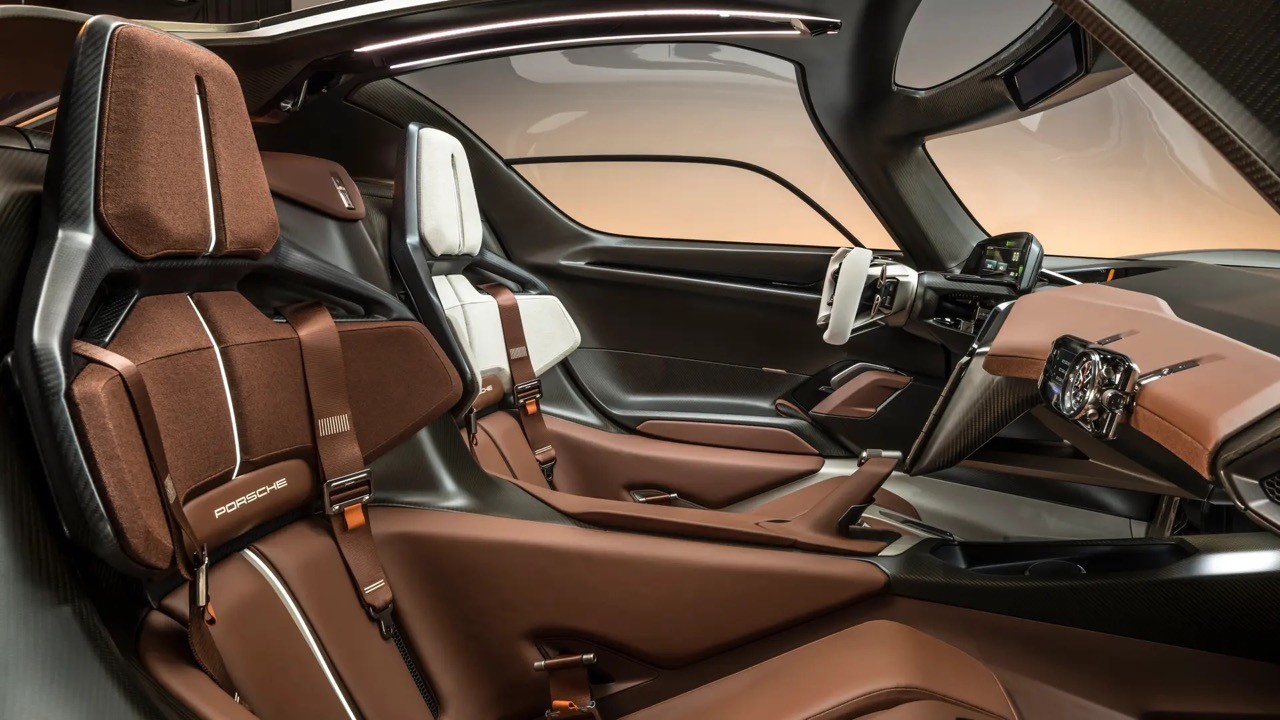 Inside is completely motorsport inspired. It's got an asymmetrical layout and different colours for both carbon fibre seats which feature six-point harnesses. The steering wheel is home to various mode switches and shift paddles (watch this space) and other gadgets and gismos aplenty. With the car's ethos being on ultimate success at the Nurburgring, it features a wave of onboard built-in cameras too, activated by a special record button on the multi-purpose controlled steering wheel.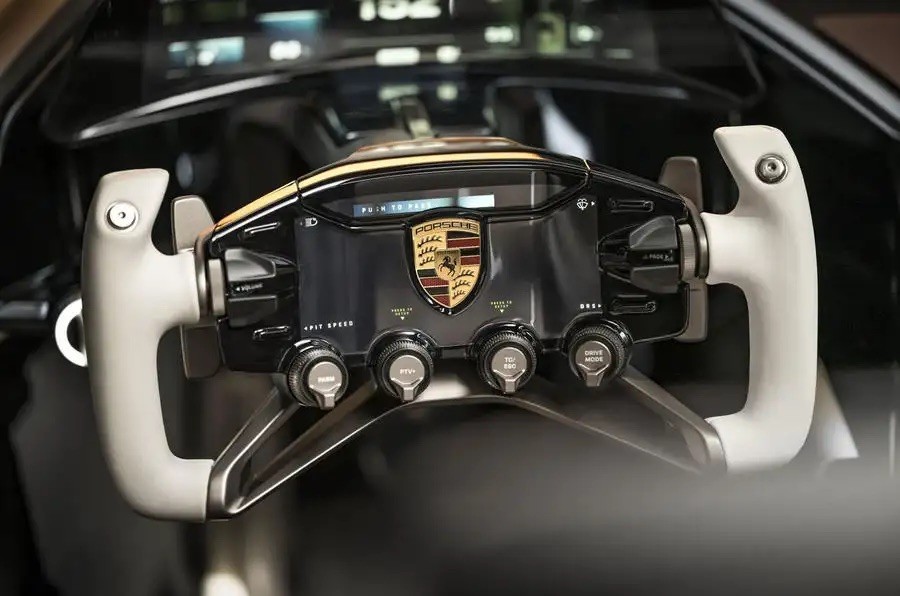 We're yet to find out the exact technical details regarding what size batteries the car will use, expected performance figures, what price we can expect it to retail for, or how many units will be rolled out if it makes it into production. But, what we can tell you is, if the Mission X takes off, it's set to produce downforce levels well in excess of the 992 GT3RS which clocks in at 860KG at 177mph.

Wow, what a car! This could be the start of something very special for Porsche. We can only dream for now…