The Supercar Driver Secret Meet: Our Second Year At The Halo Event For SCD
Early July is now a time we anticipate greatly as it involves us attending one of the biggest hypercar & supercar meets of the year – the Supercar Driver Secret Meet. It's an exclusive event that's only available to SCD members & sponsors. The Secret Meet is quite possibly the largest gathering of the rarest cars in the UK and it goes without saying really, it's definitely the largest private Supercar Event. For us, it's our second year attending, and we were blown away again by the sheer variety of cars on display, not to mention the copious amounts of Ferraris that littered the tarmac.
This year, to celebrate the 75th Anniversary of Ferrari & of course 35 years of the Ferrari F40, there was a huge collection of Ferrari's "Big 5" – made up of the 288 GTO, 20 F40s including 1 of 3 F40 LMs, 6 F50s, 4 Enzos & 4 LaFerraris – 2 being Apertas. On top of these epic 5, there was also a stunning Monza SP2 - a simply mind-blowing sight. Our stand and hospitality area was based just beside the 'Big 5' car park, and it allowed us to keep nipping back and forth for a better look when we could.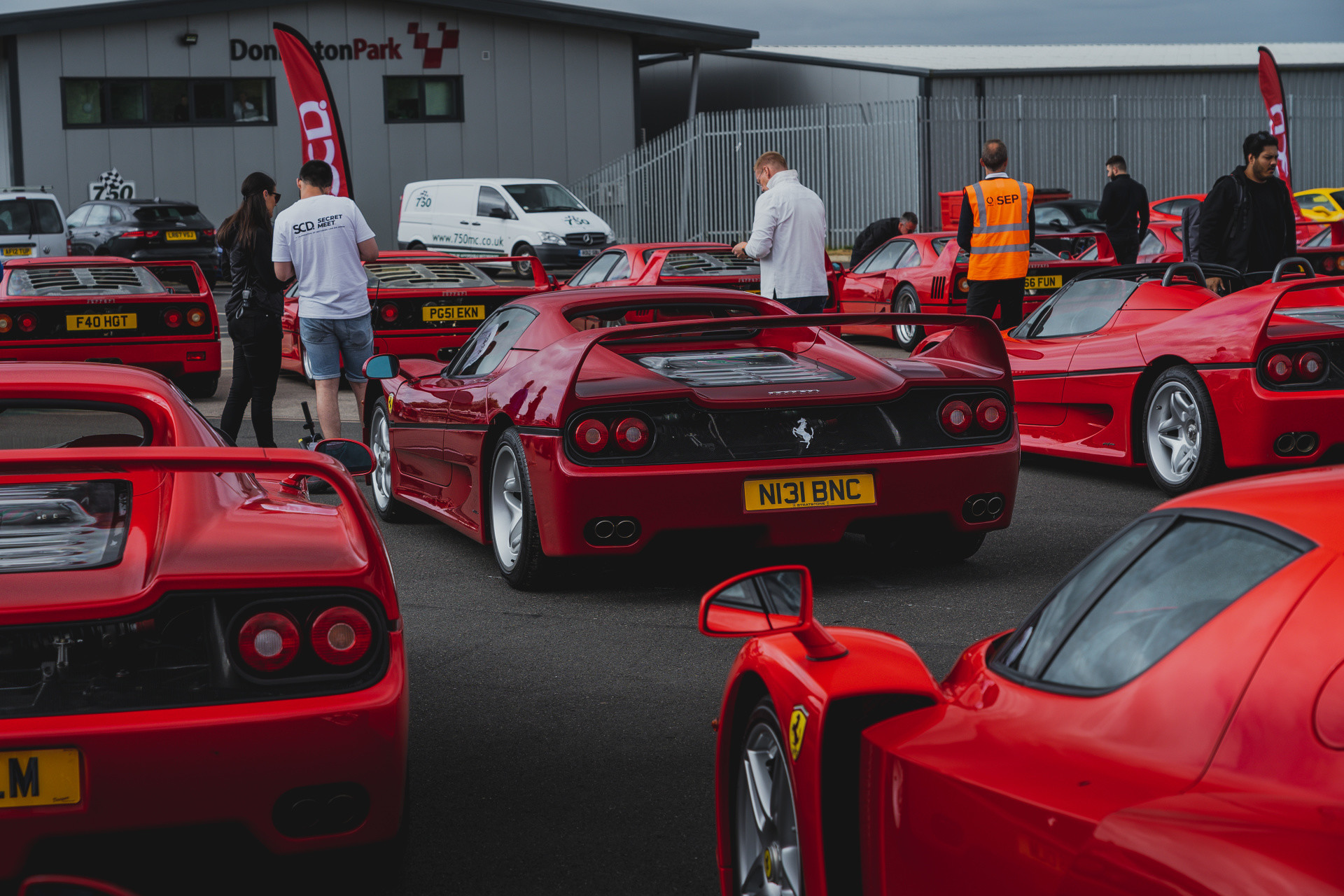 Naturally, to be a part of this incredible event, we wanted to make sure we had some of our finest stock with us and to that effect, we brought with us our Rosso Fuoco Ferrari SF90 Stradale, our Sideris Blue Lamborghini Aventador SV, a Lava Red Aston Martin Vanquish Zagato, a Mercedes-AMG GT-R Pro & our huge specification GT Silver Weissach Pack 991.2 Porsche GT3RS.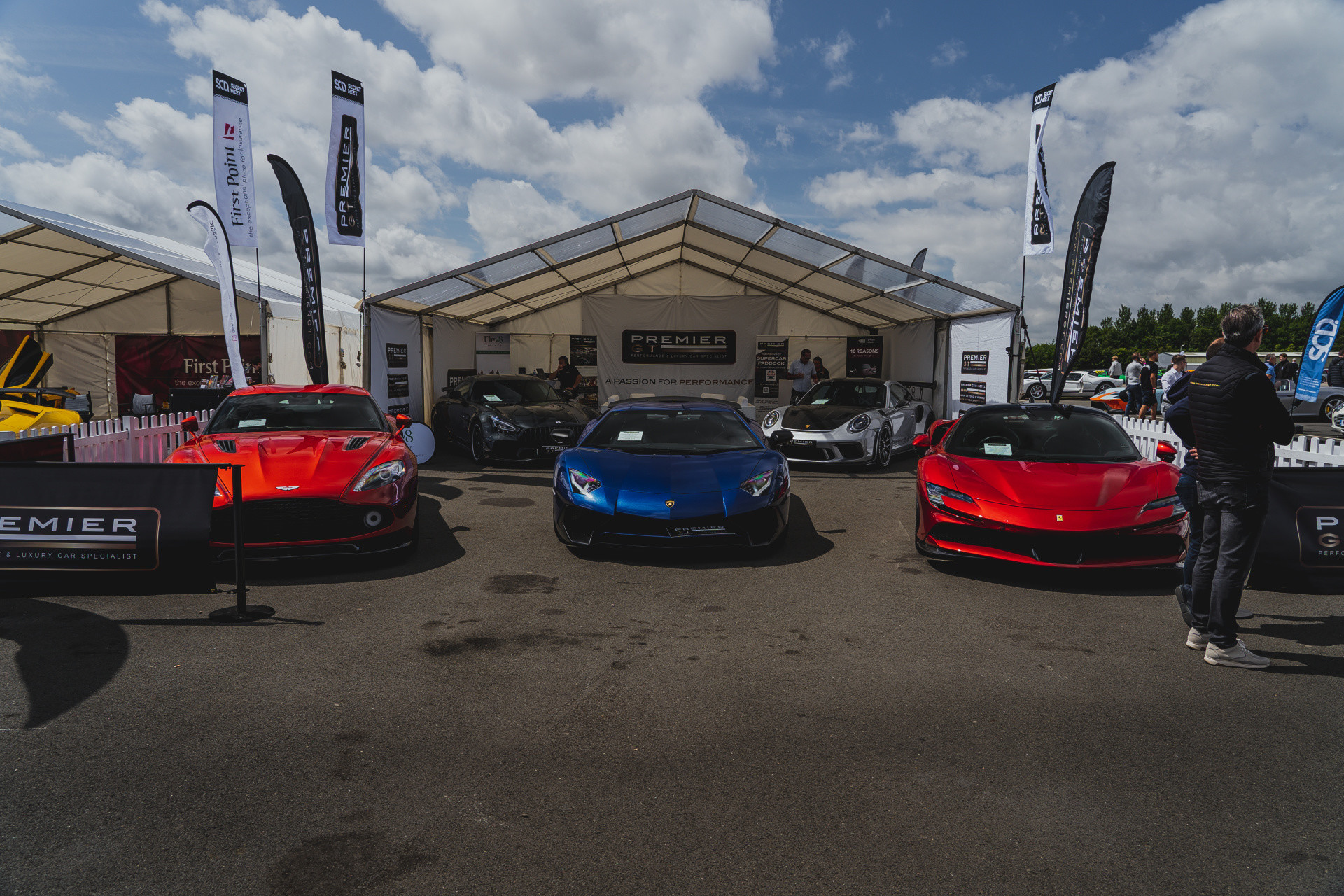 To create a bit of a buzz, we decided to bring along our resident DJ & number-crunching aficionado Julie, to play some fantastic music throughout the day and keep our stand and hospitality lively and inviting. Our hospitality area was buzzing all day with people popping by and we had soft drinks, nibbles and of course champagne on hand all day long for those not driving home! You can find all of our pictures from the event by clicking here.
The Secret Meet is almost an impossible event to portray into words and images. Of course, there have been some outrageously good photographs and videos to come out of it, but it's a day that really must be attended to be appreciated. The team at Supercar Driver do a phenomenal job of pulling it all together and not only do they provide displays of some of the greatest road cars ever created, but they have also now incorporated very rare F1 & Race cars too – motorsport is a big part of the event now it has developed.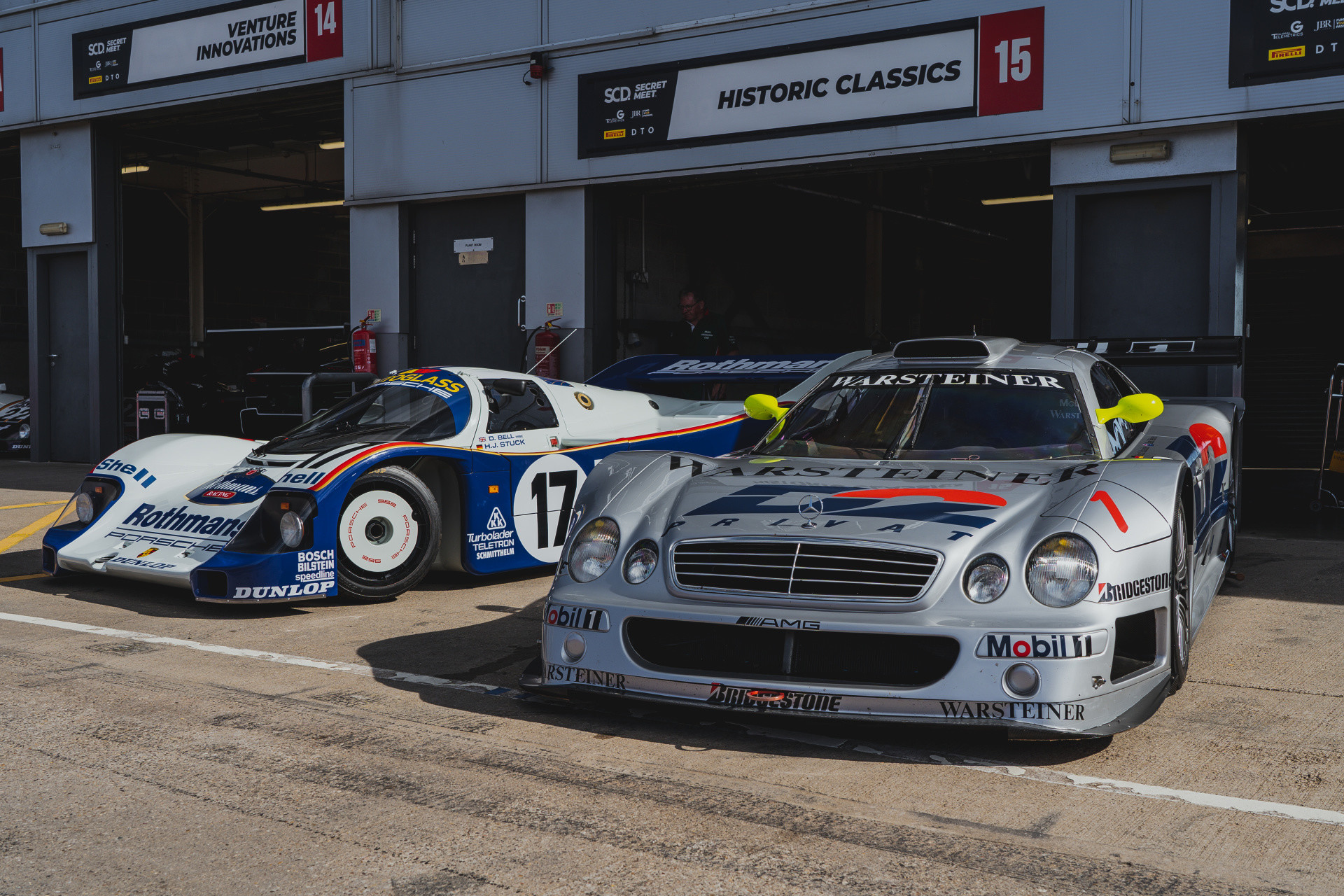 The hypercar parade was another major highlight for us and took place just after the race cars had been out on track. Ayrton Senna's Marlboro McLaren F1 car was there, as was the Rothmans livery Porsche 956 and a D2 Mercedes CLK GTR race car to name but a few! Zaak and David took to deliver a piece to camera around the incredible breadth of hypercars in attendance, as they all departed the Donnington circuit and returned to the paddock.

There were countless Porsche Carrera GTs, at least 4 Ford GTs, multiple Porsche 918 Spyders, another Mercedes CLK GTR (this time a road going version that had not seen the tarmac for 11 years, courtesy of Mechatronik) a Bugatti EB110, a Bugatti Chiron, a Pagani Huarya, an Aston Martin One-77, a Singer Porsche 911, an Aston Martin Vulcan and a pair of matching race livery Porsches – one a Porsche 917K and its sister, a race-ready 935.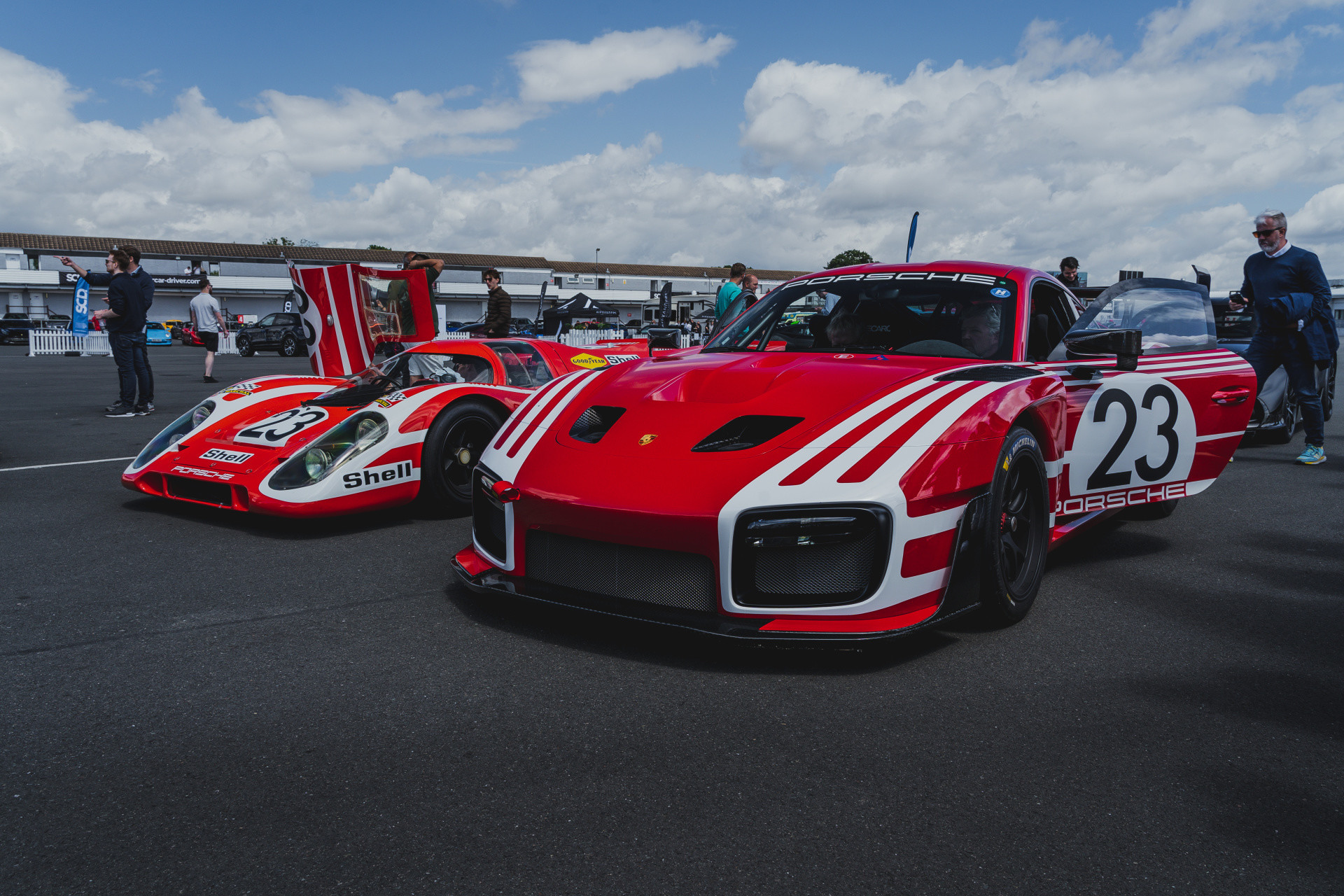 It's safe to say it's one of our favourite events in the calendar to be a part of. As a team we love being around all the magnificent metal and enjoy catching up with a lot of our regular customers and clients, with a view of course to making new relationships too. We can't wait to see what's in store for 2023.