The Gordon Murray T.33 Spider: An Open-Top V12 on Steroids
On the 4th of April 2023, legendary UK car manufacturer Gordon Murray Automotive, unveiled their latest slice of automotive magnificence, the T.33 Spider. An open-top naturally aspirated V12 supercar, the T.33 is striving for the moniker of the 'world's most accomplished two-seat supercar. Sensational aural drama from this car is a key factor in its existence and thrills are set to be available in spades. Like many McLarens, one of the T.33 Spider's party pieces is the retracting rear glass in the cabin. Essentially, that glorious engine becomes part of the cockpit!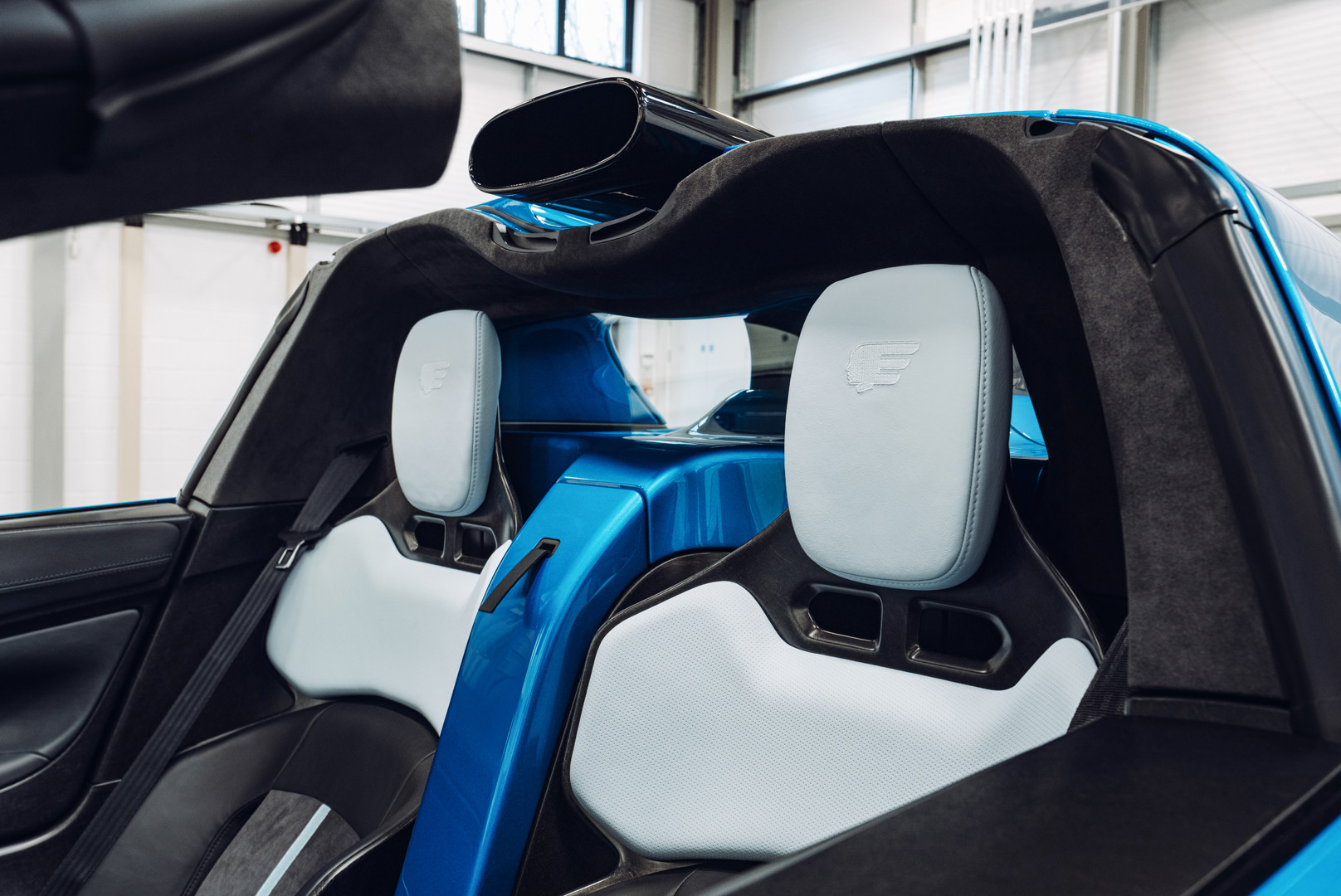 Priced from £1.8m, just 100 cars will be built and each and every one will only be available with a manual gearbox. There's 608BHP on tap from that incredible Cosworth V12 that'll rev all the way to 11,100rpm. Overall, the car, despite being a convertible (not something you might have first associated with GMA), weighs just 1,108kg. It shares the same ultra lightweight carbon fibre monocoque chassis as its coupe counterpart. In the words of Gordon Murray himself, "it puts the power to weight ratio on par with the McLaren F1, so it's going to be a pretty rapid little car".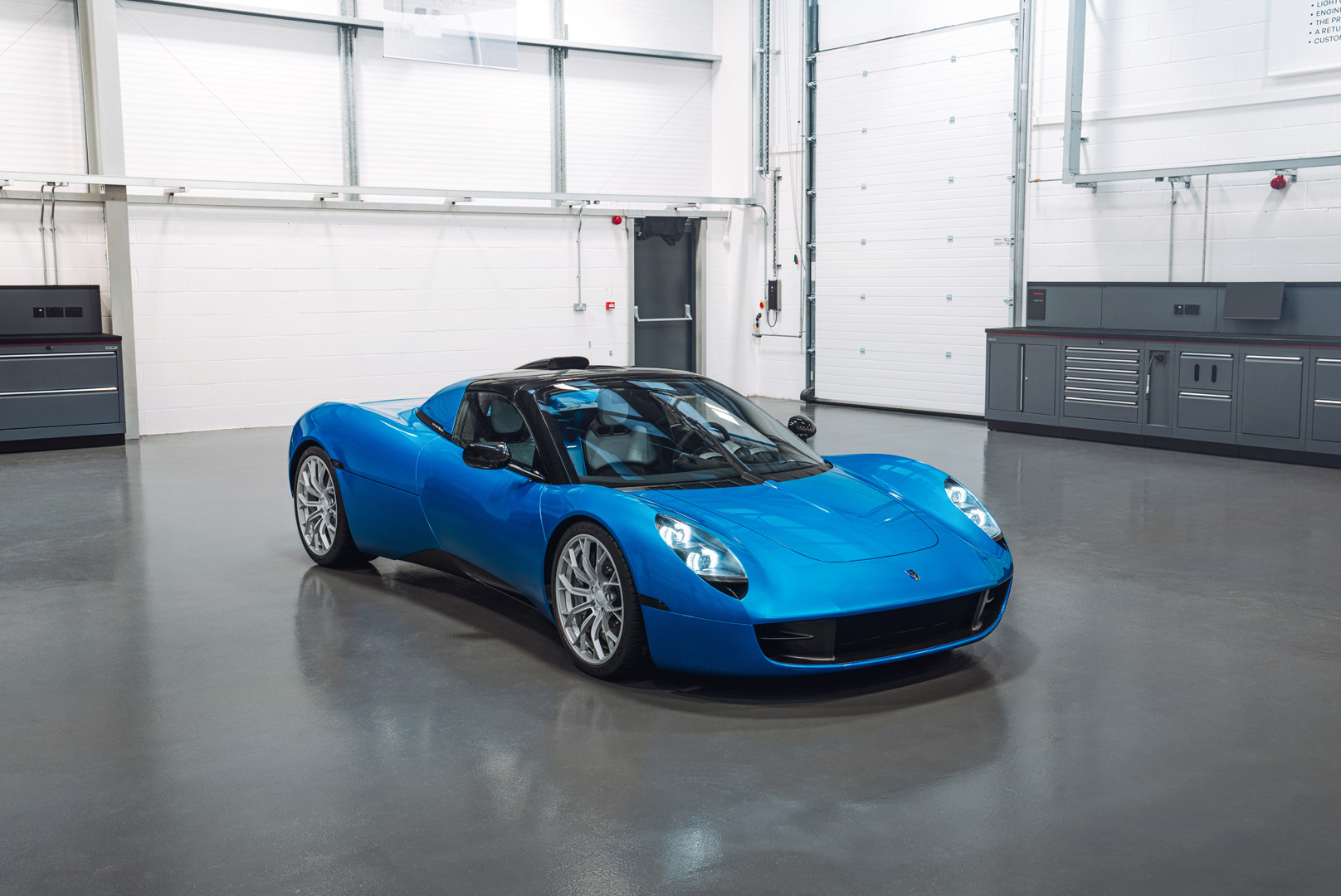 The roof itself – much like many Lamborghinis – is a two-piece unit that can be stowed in the front storage compartment of the car. It weighs next to nothing and is a key element in keeping the car's overall weight down, offsetting the extra weight incurred through the strengthening. Suspension set-up has not been altered however, so the spider should move in the exact same fashion as the coupe and is only 18kg heavier.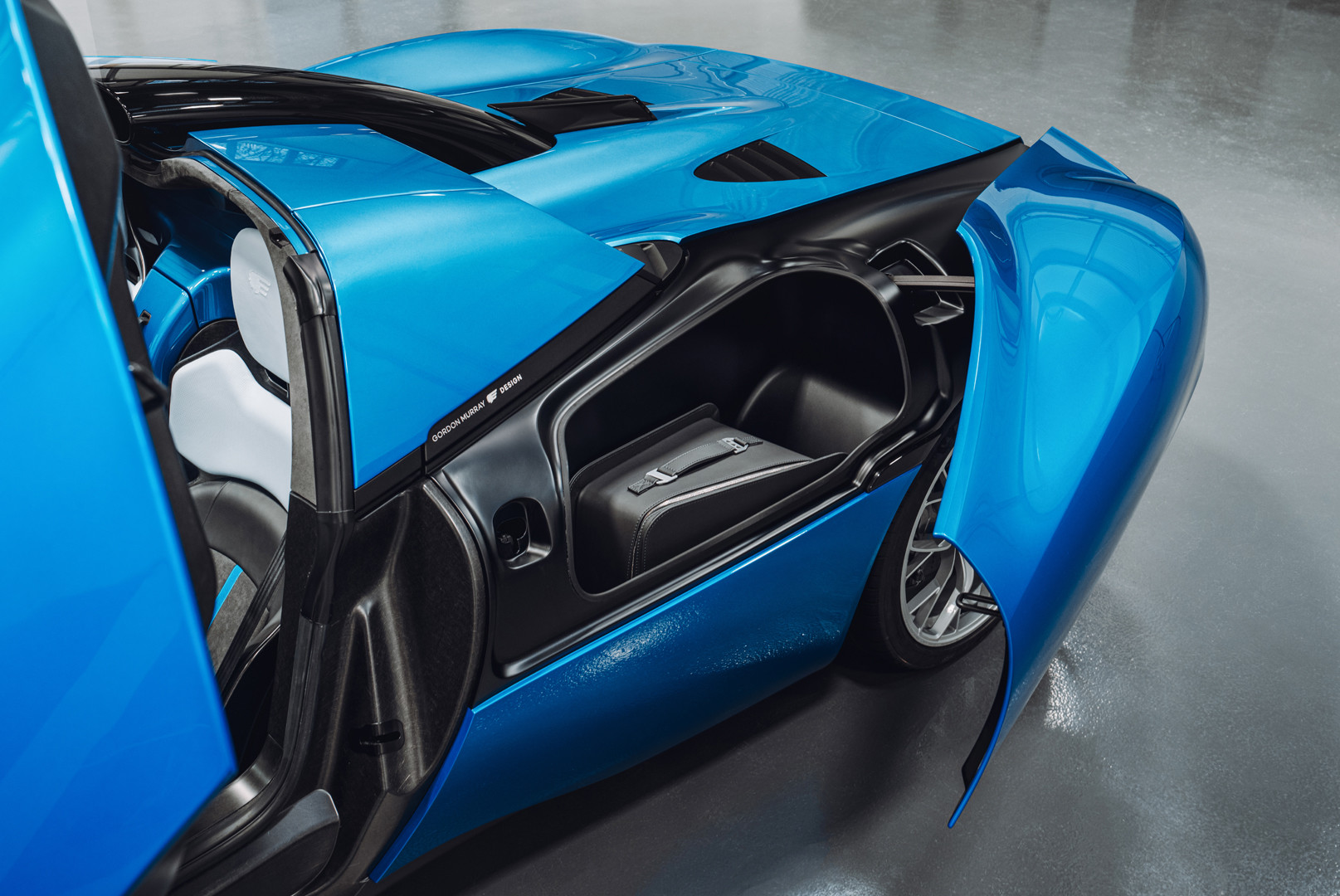 Fear not though, there is still 295 litres of luggage space available for when the 'frunk' is full of roof. Ahead of the rear wheels sits two lockers – 1 on either side, similarly designed to those on the Praga Bohema – amounting to around a third more room for luggage than you'd find in a Ferrari 296 Spider.

In true GMA fashion, paintwork options for the car are inspired by Gordon Murray's love of tropical shirts – epic! The Blue launch colour suits the suave overall aesthetic of the car perfectly. Gordon had a clear brief when designing this car – to create an open-top, two-seat supercar that was both classically styled and timeless with a 'return to beauty' mantra.




We'd say he's pretty much nailed it there. The T.33 Spider looks like so many cars out there, but by the same notion it looks like nothing else like it too – you can't quite put your finger on a similar car. Bravo! Its impeccably clever design has been executed in expert fashion. Its shape is so elegant and whilst it does take cues from some of the most beautiful cars from the 1960s, it's a timeless yet right up-to-date design. Oh, and one more thing, all the body panels are made completely of Carbon Fibre.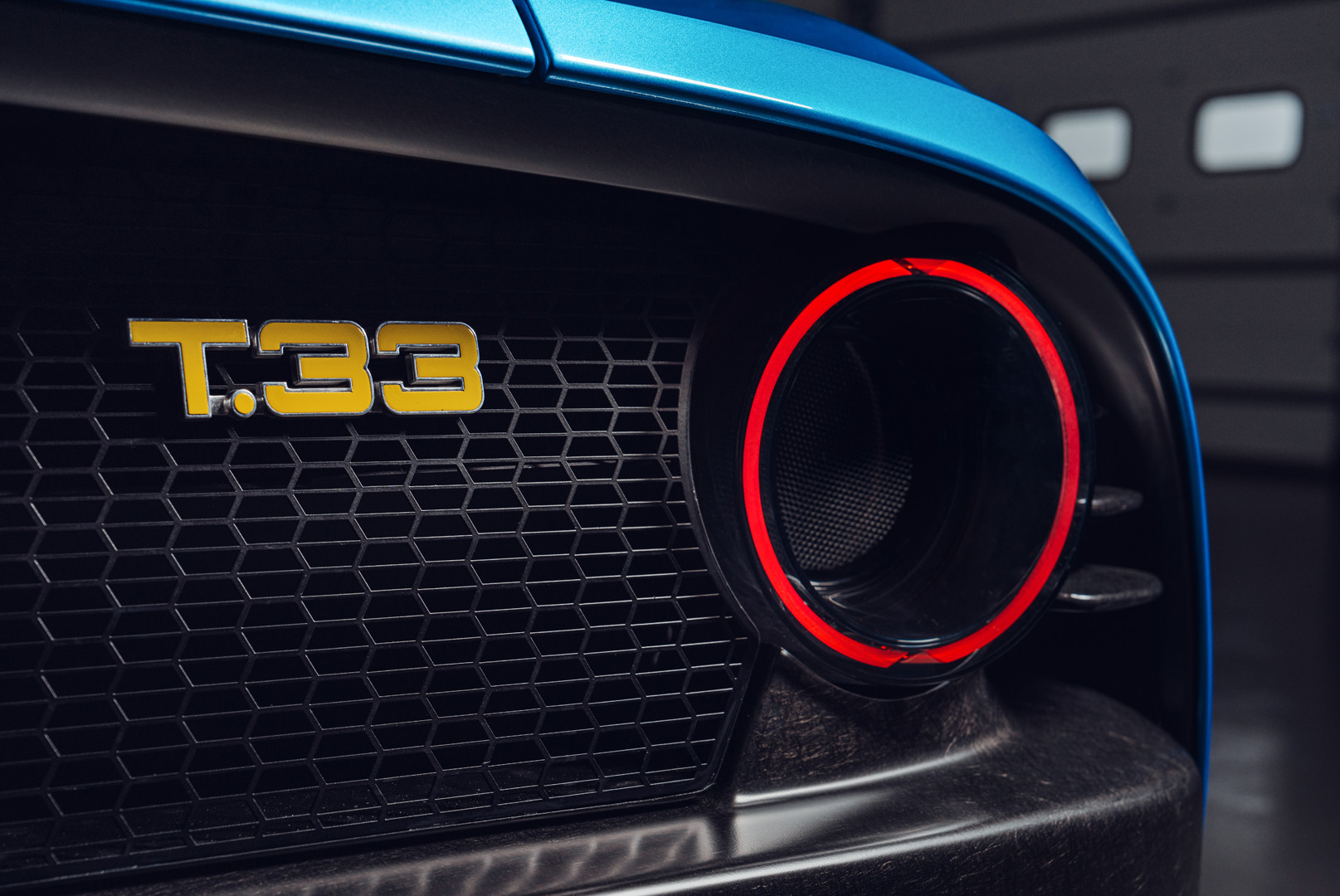 The cockpit is a beautiful place to be and features minimalistic, classical design without a touch screen in sight. There's nothing in the cabin that doesn't need to be there. Focus for the whole car is on driving enjoyment and evoking as much emotion as possible, and much like everything else on the T.33, executed perfectly. Aluminium machined controls, an exposed gearchange mechanism, a 120mm floodlit tachometer and wireless Apple CarPlay. Less is much more here and it works brilliantly.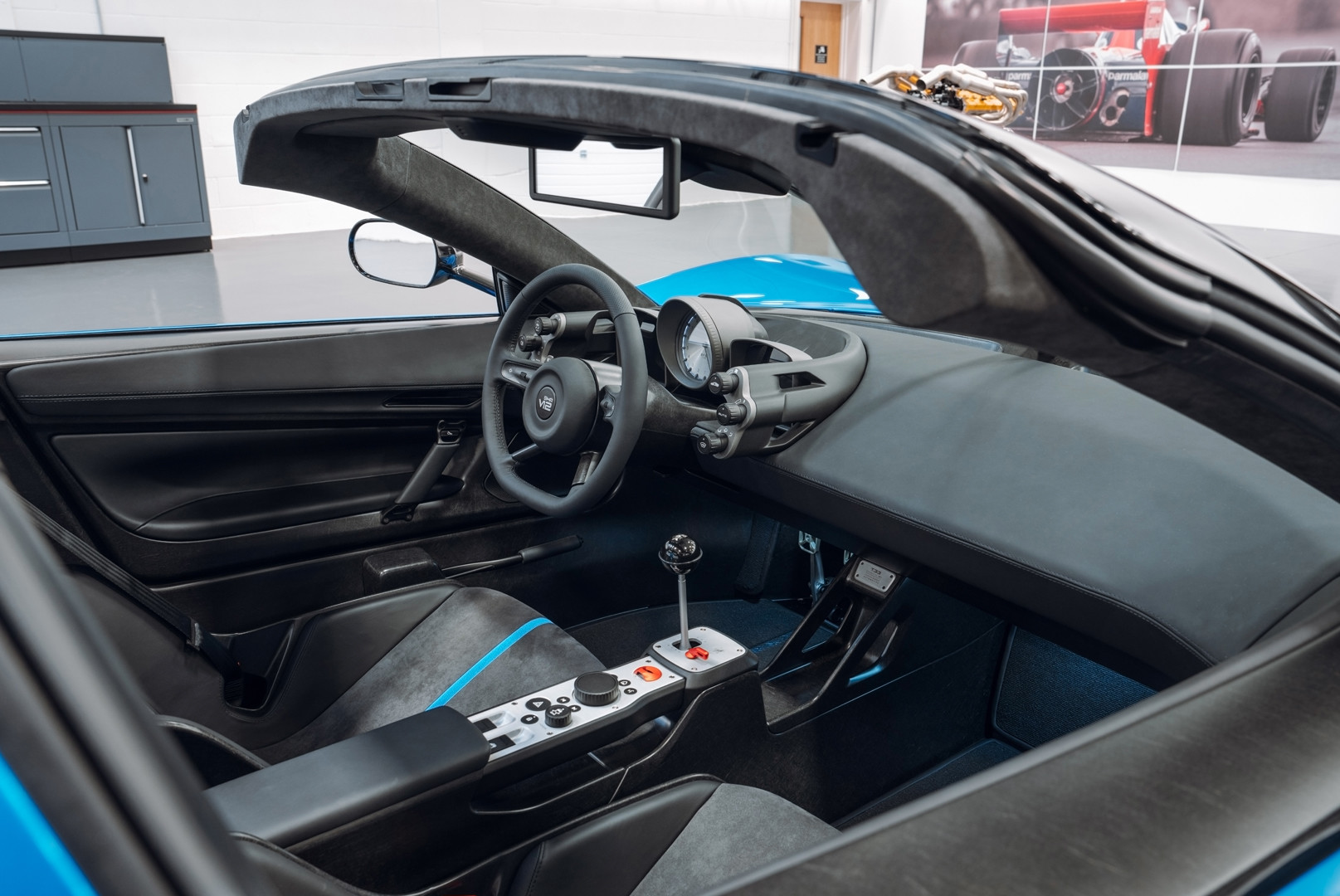 The T.33 Spider is without question one of the most incredible supercars to be released in recent years and we are all for it. It sports one of the finest V12 engines, gloriously combining exquisite design and just the right amount of technology to create a sublime Spider supercar. We look forward to seeing the first one in the flesh!